For the past 8 years InspireFusion has been serving beautiful, creative and inspiring artworks, design, technology, and news & stories from around the world.
Advertising Options & Positioning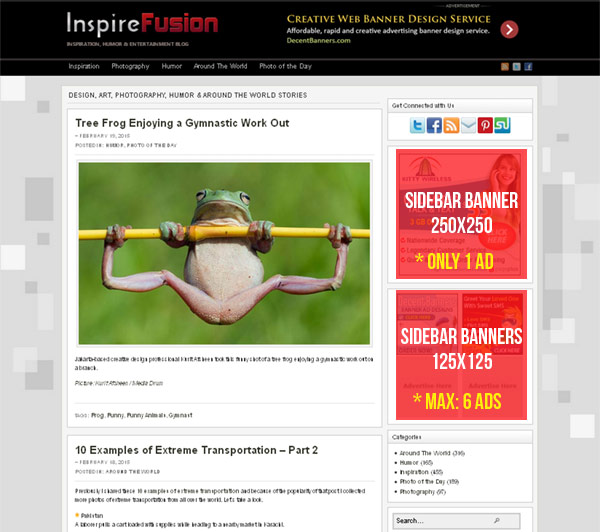 Social Media Stats
Facebook = 1000+ (Facebook Page)
Twitter = 300+ (Twitter ID)

Ready To Purchase?
When you're ready to purchase a Banner, Sponsored Post or other form of Advertising on InspireFusion, please send email via this page: https://www.inspirefusion.com/contact/ . We will get back to you within 24-48hrs hours to finish the deal.
Terms & Conditions
– Websites with adult content, racism, paganism or warez websites will not be accepted.
– You can change banner image / Site URL anytime during the campaign.
– The banners must be exact same size as mentioned above.