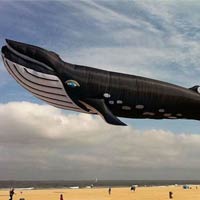 90 ft Whale Kite
Seen here is an amazing 90 ft long whale kite designed by Peter Lynn. The kite is part of a collection of large kites owned by Stephen Versteegh of the Holland Kite Team, who brings his large kite collection to commercial kite shows and events.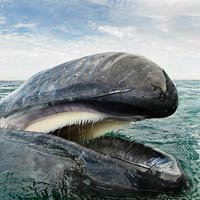 Starlings Form Dolphin Shape Chased by Killer Whale
55-year-old amateur photographer Paul McGreevy caught some amazing formations by starlings that resembles a dolphing being chased by a killer whale and a giant octopus. Paul McGreevy didn't notice these beautiful formations until he got his camera home and started putting the images on his… Instagram
Instagram did not return a 200.