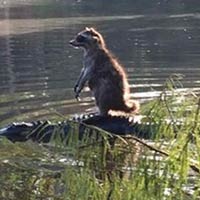 Brave Raccoon Hitches A Ride On An Alligator
The world's bravest raccoon hitches a ride on an alligator in Florida. Richard Jones was visiting Ocala National Forest when he spotted something strange in the Ocklawaha River — a raccoon riding an alligator.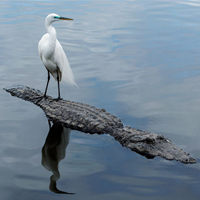 Brave Egret Rides On The Back Of Alligator
This brave egret picks an unlikely perch to stand on while looking for her lunch – the back of an alligator. Luckily for the brave egret, the big gator barely moved a muscle and let her observe the water before she flew off to a…

Lazy Turtle Riding Alligator To Cross The Pond
It looks like it is a new trend in animals to ride other animals to cross the pond, first we saw praying mantis riding frog and now lazy terrapin riding alligator at Sea World in San Antonia, Texas. The mischievous turtle even tried stretching to… Instagram
Instagram has returned invalid data.