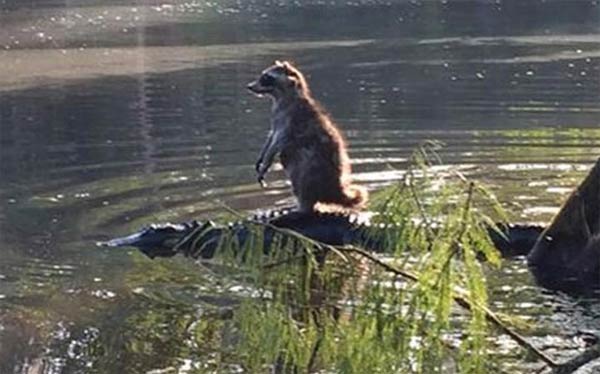 The world's bravest raccoon hitches a ride on an alligator in Florida. Richard Jones was visiting Ocala National Forest when he spotted something strange in the Ocklawaha River — a raccoon riding an alligator.
The alligator quickly submerged and the raccoon swam away to safety.
Picture: Richard Jones
More Stuff For Your Inspiration:
Related posts Instagram
Instagram did not return a 200.