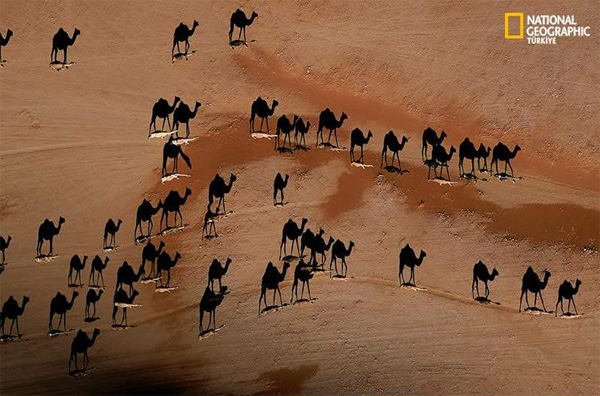 Beautiful overhead view of shadows cast by camels in the desert. The camels are the little white lines in the picture. The black is just the shadows!
Photographer George Steinmetz took this amazing photo of caravan of camels trekking across desert sands. It is considered one of the best pictures of the year (2005).
More Stuff For Your Inspiration:
Related posts Instagram
Instagram did not return a 200.