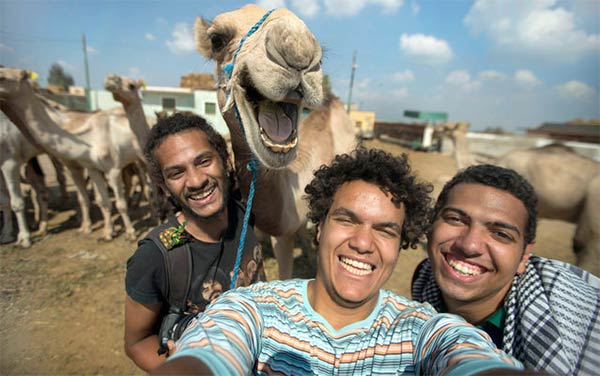 This camel clearly didn't get the hump about having its picture taken after posing for a selfie. Pictured joining in with the group photo, the hilarious photo shows the delighted desert dweller smiling happily for the camera. Captured by friends Hossam Antikka, 20, Karem Abdelaziz, 22, and Misara Salah, 24, the group spent around half an hour feeding the camel before deciding to take a snap of their new found friend.
Photographer Hossam admitted that he had no idea how successful his unplanned selfie had been – until he checked his camera later that day.
It was a really nice camel, so I thought it was only right we should have a photo with it. We had been playing with it and feeding it shortly before I took the picture so I think it was happy to see us. It just happened by chance, we had no idea that the camel was smiling for the picture.
Photo by: Karem Abdelaziz/Caters News
More Stuff For Your Inspiration:
Related posts