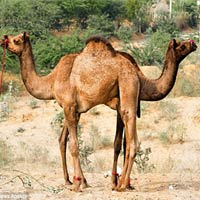 One Hump or Two?
Camels line up to look like a two-headed creature in bizarre optical illusion. Photographer Aman Agarwal spotted the illusion and snapped photos. He said images only worked because the camels were of a similar height.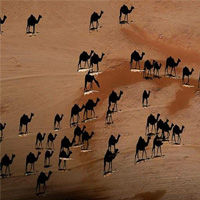 Camel Shadows In The Desert
Beautiful overhead view of shadows cast by camels in the desert. The camels are the little white lines in the picture. The black is just the shadows!

Funny Camel Smiling For A Group Selfie
This camel clearly didn't get the hump about having its picture taken after posing for a selfie. Pictured joining in with the group photo, the hilarious photo shows the delighted desert dweller smiling happily for the camera. Captured by friends Hossam Antikka, 20, Karem Abdelaziz,…