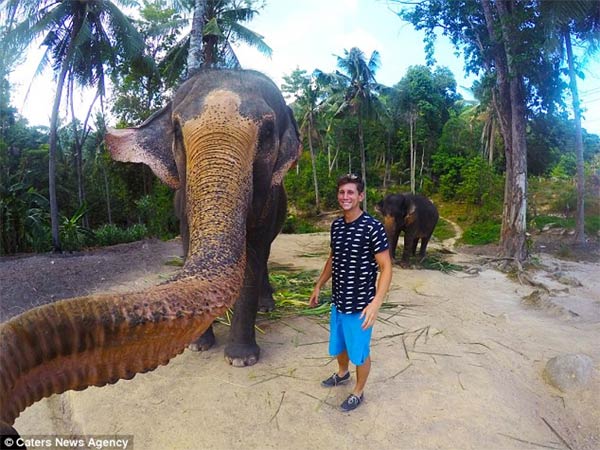 Plenty of tourists take a selfie of themselves posing with an elephant during their travels. But how many have had their photo taken by the elephant? Christian LeBlanc, a 22-year-old Canadian, was feeding bananas to an elephant in Thailand. It grabbed his GoPro camera, which continued to take photos from the end of its trunk. Christian says, "I got the selfie of a lifetime, which I can't take full credit for."
This amazing elephant selfie photo was taken on the island of Koh Phangan about two months ago, but it has picked up attention online and also from the international media in recent days. This is not the first time the animals taking selfies, we have seen how curious Lemur taking selfie and even this funny camel gives a smile for a group photo.
via: CNN
More Stuff For Your Inspiration:
Related posts Instagram
Instagram did not return a 200.