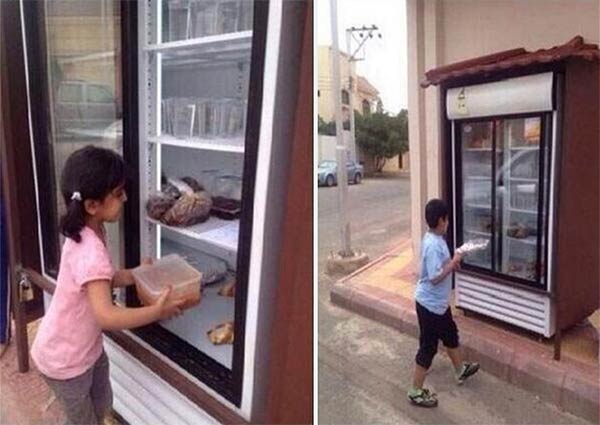 A Saudi man placed a fridge in front of his house and called on neighbors to fill it with food for the needy. This would spare poor people the "shame" of asking for food.
According to the Gulf News

, the move came to national and international attention after a religious scholar, Shaikh Mohammad Al Araifi, paid tribute on his Twitter

account to "the Saudi man from Hail who was engaged in an indirect act of charity."


Salah, a Bahraini national, said that the idea should be implemented in Bahrain as the fasting month of Ramadan is about to start in the summer.
"It is a great act of charity that can make many people happy and satisfied," he said. "There is the food factor, but there is also the spiritual dimension, especially during the sacred month when people engage deeply in acts of charily," he said.
More Stuff For Your Inspiration:
Related posts