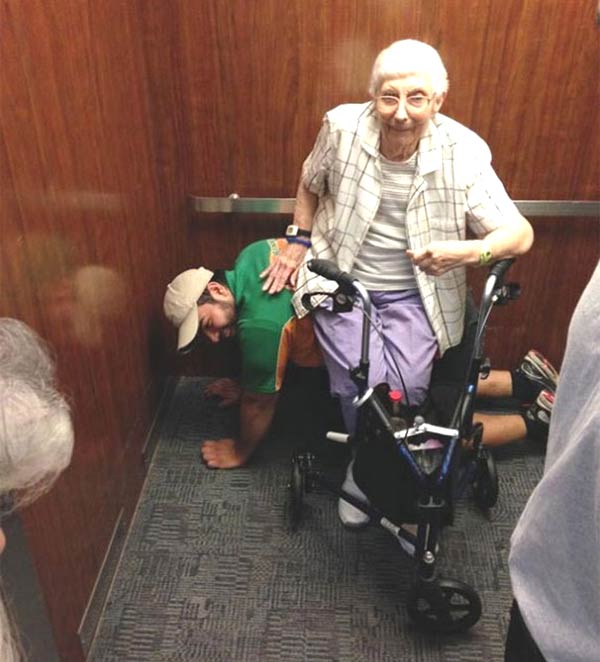 Cesar Larios, a moving company worker, helped out an elderly woman in need by serving as a human chair for her when they stuck in elevator and the woman could not stand for longer periods.
The woman told her elevator companions that she was unable to stand for long periods of time, so Cesar Larios jumped into action and became a human chair for the woman to rest on while they waited for the elevator problems to be fixed, Nick Friedman, co-founder and president of the moving company, told The Huffington Post in an email.
"The response to the picture is mind blowing. Thousands of people are sharing it and posting it on social media," Friedman told HuffPost

. "I think what's great about it is that it's a genuine moment caught on camera. A lot of people say the younger generation has lost certain values. But one small picture shows that chivalry and hard work are still very much alive in our youth."
More Stuff For Your Inspiration:
Related posts Instagram
Instagram did not return a 200.