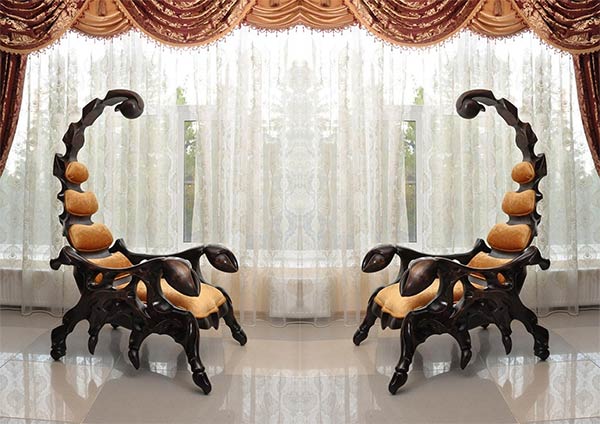 Russian artist Vyacheslav Pakhomov created this giant wooden chair shaped like a scorpion. This handcrafted scorpion chair measures in at six and a half feet and is available with leather upholstery and a variety of wood finishes.
If the translation on his website is correct, it does seem to be available for purchase for the relatively modest sum of 230,000 Russian Rubles,($3,636 approx.)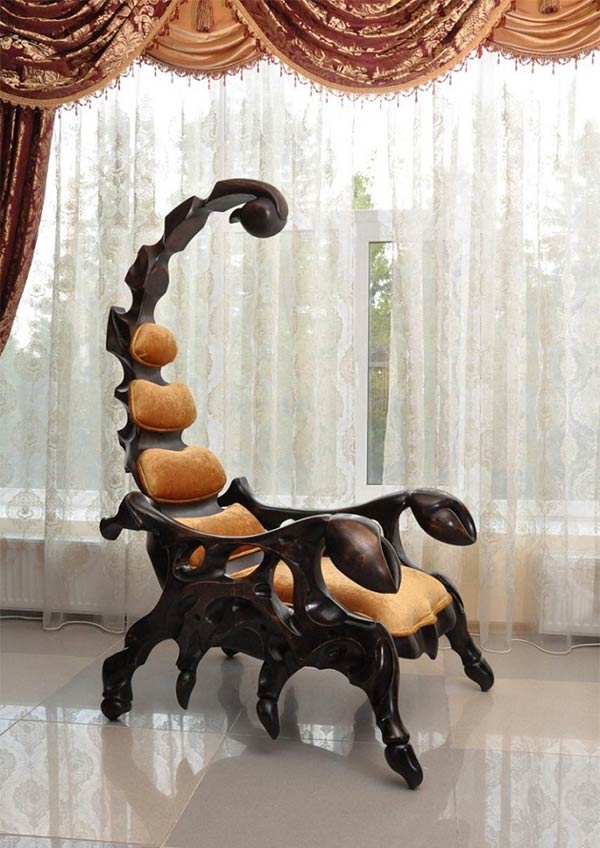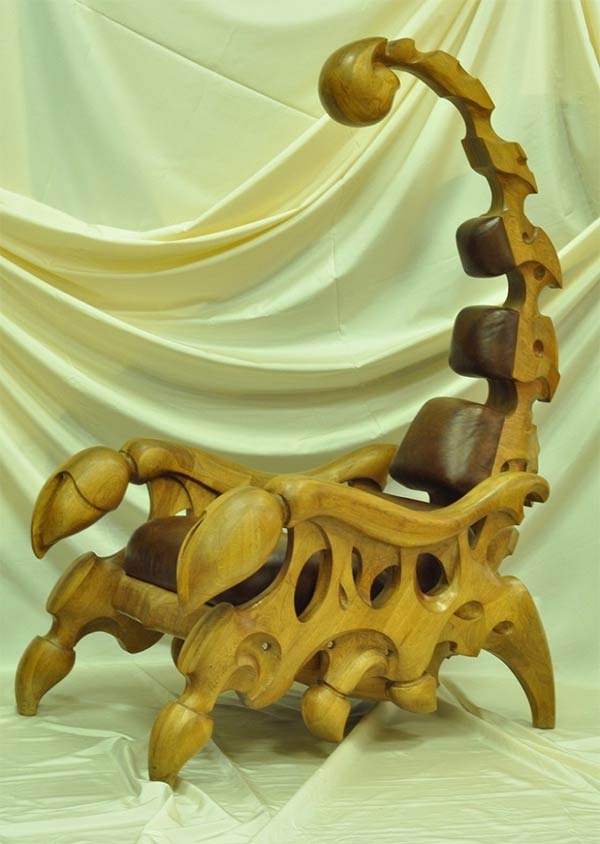 via: ohgizmo
More Stuff For Your Inspiration:
Related posts Instagram
Instagram did not return a 200.