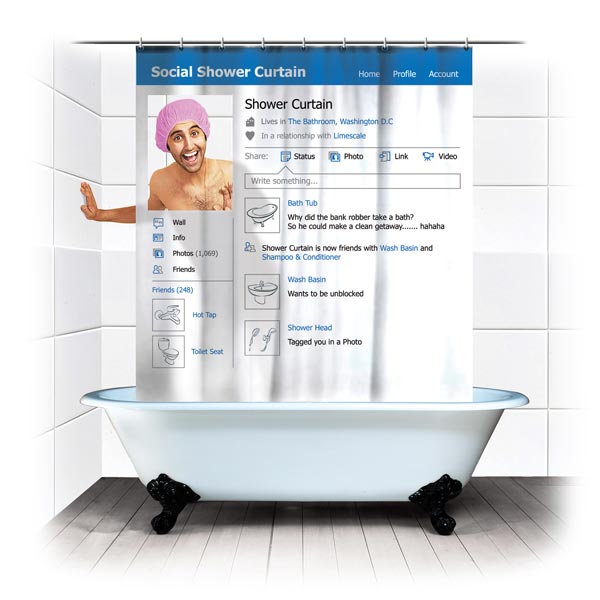 "Social Shower Curtain" is the ideal gift for social networking geeks. If you're so addicted to Facebook you can wear this Facebook Dress and now you can also decorate your bathroom with a look and feel that matches the Facebook layout.
This Facebook Shower Curtain has a transparent square in the screen that lets you create a profile image while you suds up. No complicated status, jus good ol' bathtub jokes and tagged photos with the shower head.
It is available for only £14.99 from Spinninghat.com.
More Stuff For Your Inspiration:
Related posts