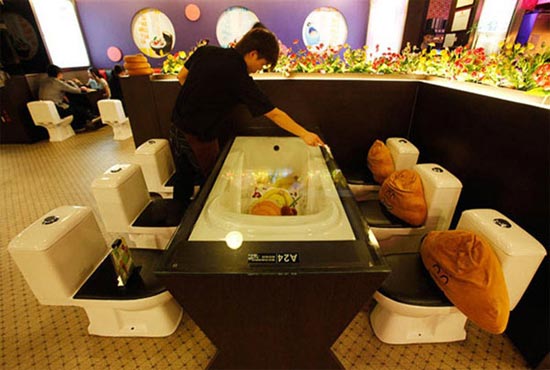 Modern Toilet is a unique bathroom-themed restaurant chain, based in Taiwan, with several branches throughout Asia. Everything in the three-story restaurant is based on items from a bathroom.
Dishes are served on plastic miniature toilet bowls and drinks in miniature urinals. For the decoration the checkered tile covered walls are adorned with shower-heads. The chairs are actual nonworking toilets. Diners sit on toilet-shaped seats and eat at tables made by putting glass over the top of a bathtub. Need a napkin? Grab one from the toilet roll dispenser on the wall.
The first Modern Toilet, which debuted in 2004, was so successful that its owner has now opened up 12 different locations in Hong Kong, Taiwan, China, and Japan, with plans to expand into Malaysia.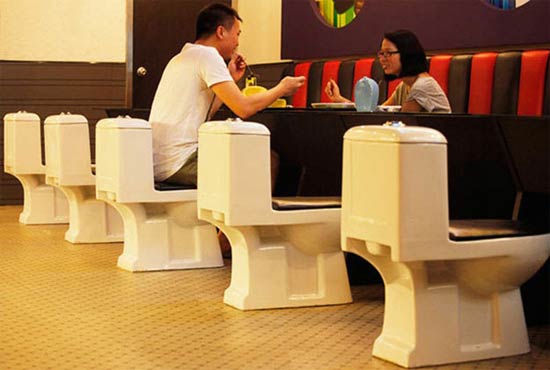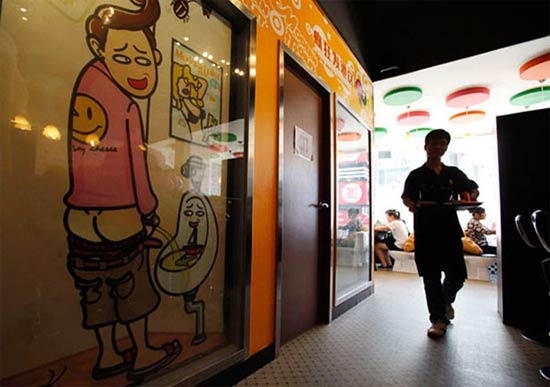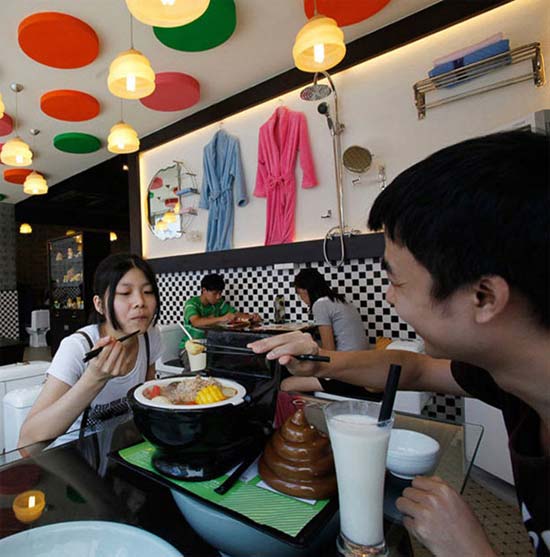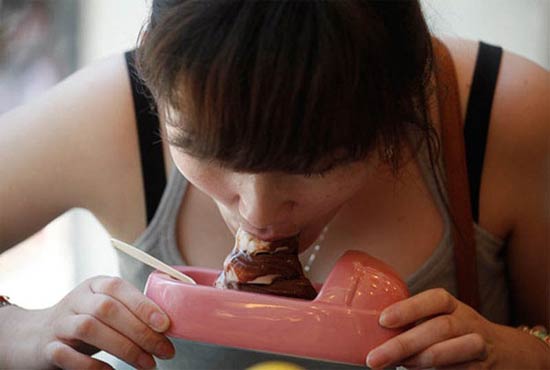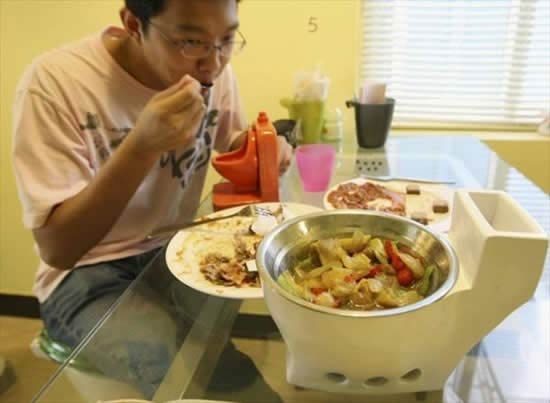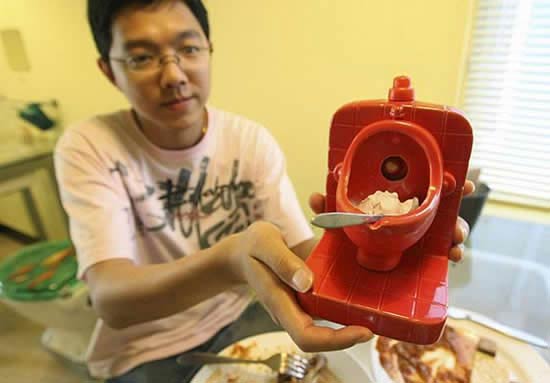 via: wikipedia
More Stuff For Your Inspiration:
Related posts