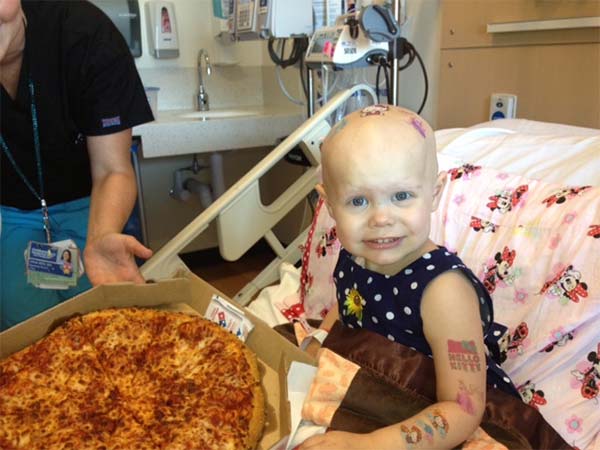 2 years old Hazel Hammersley was diagnosed with a neuroblastoma in her abdomen. She received more than 20 pizzas over the weekend when she put up a joke sign reading "SEND PIZZA RM 4112" in the window of her hospital room.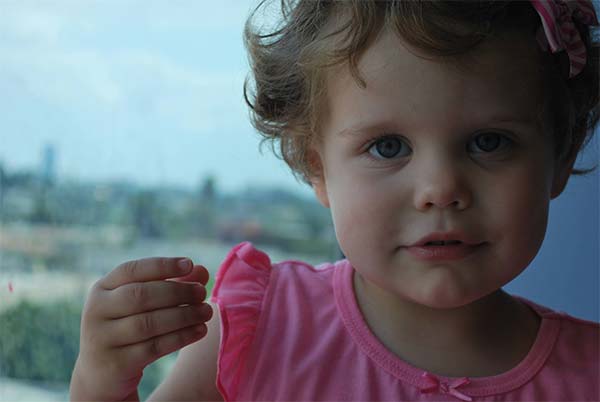 This is beautiful 2 years old Hazel Hammersley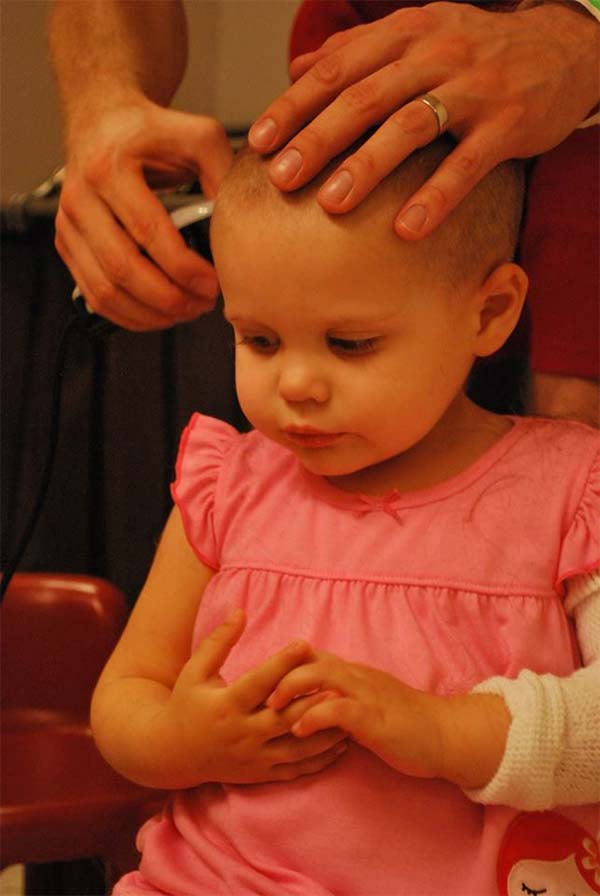 She was diagnosed with a neuroblastoma in her abdomen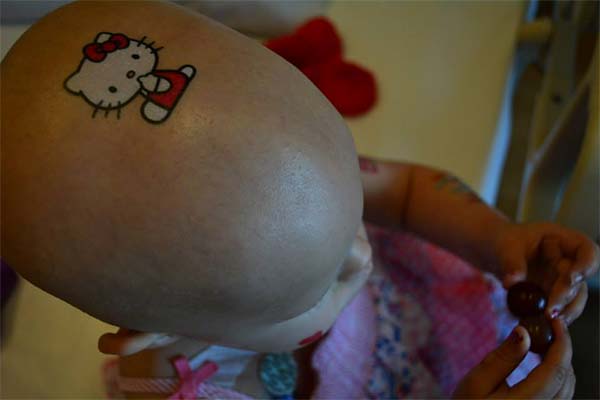 Hazel and her mom, Lauren, stay at Children's Hospital Los Angeles during her treatments. "We are taken care of here, but you know after a while, you get a little stir-crazy."
To pass the time they try doing fun and silly things for their precious girl. One of these things was creating a plea for pizza with medical tape on her window.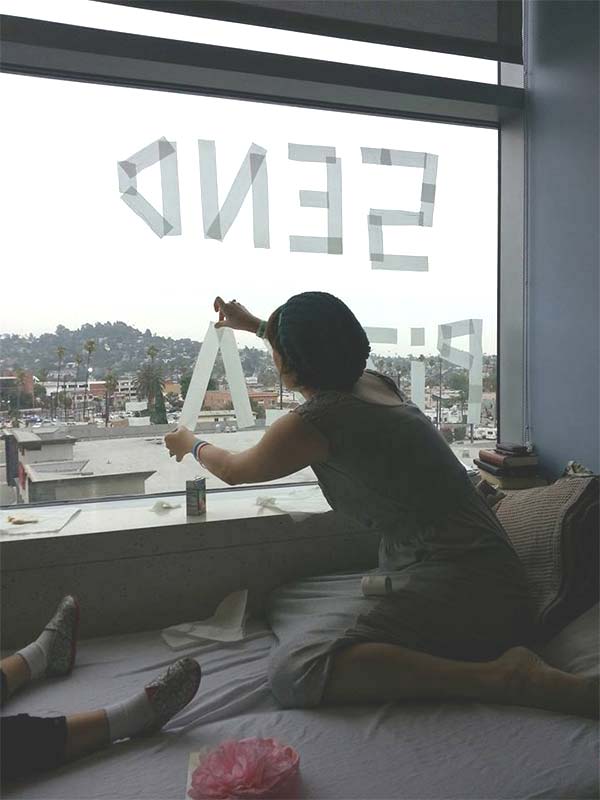 Lauren, mother of Hazel, tapes the pizza request on window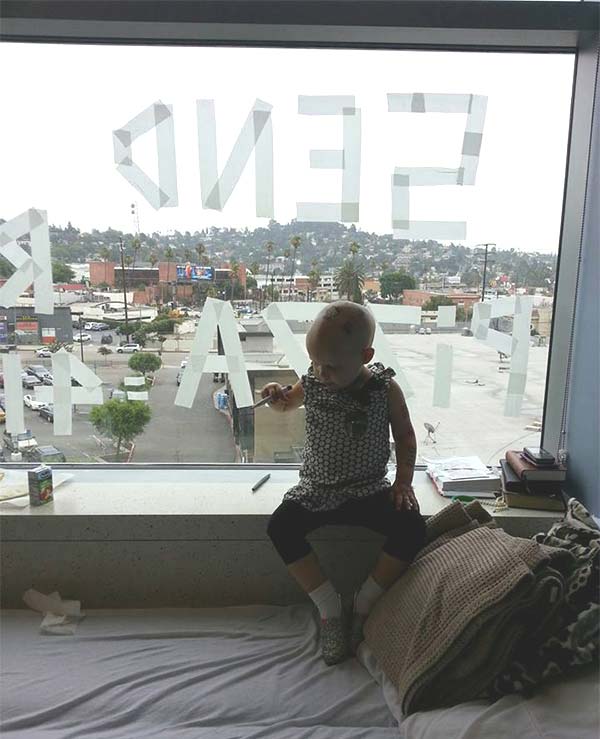 Hazel got to help
The sign was up on the window for several days but suddenly everything changed when a man drove by the hospital and saw the sign on the window.
He posted a photo on Reddit with the caption: "Photo taken outside Children's Hospital in Los Angeles. Smart Kid."
One Reddit user took up the cause, saying "No need to fear! Pizza Delivery will soon be here!"
Hazel's Grandpa was with Hazel when the delivery arrived. Hazel woke up from a nap, and Grandpa asked what kind of pizza she likes.
"Cheese!" Hazel said.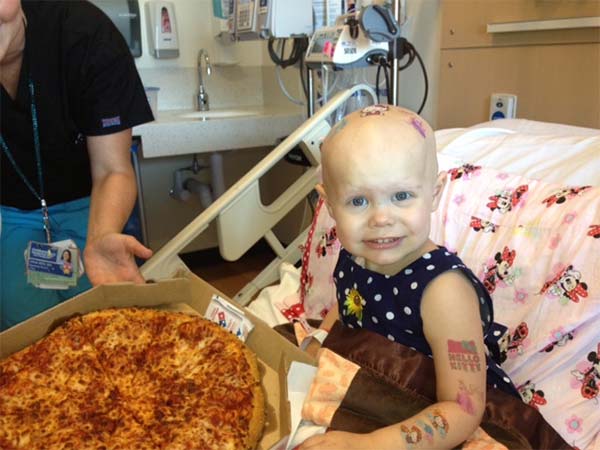 More Reddit users sent pizzas — over 20 pies arrived! Lauren rushed back to the hospital, and the family invited Hazel's friends to join the SWEETEST PIZZA PARTY EVER.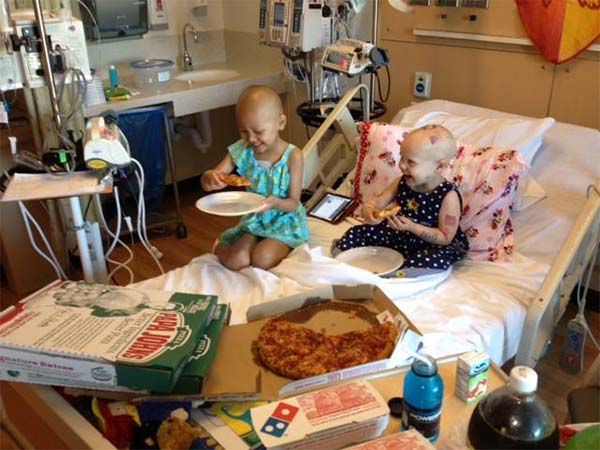 Due to the number of deliveries, the hospital had to request that people stop sending pizza. But Lauren and the entire Hammersley family hope that Hazel's story helps spread awareness of childhood cancer.
"We can use this opportunity to let people know that not enough research goes into how to treat our kids," she says.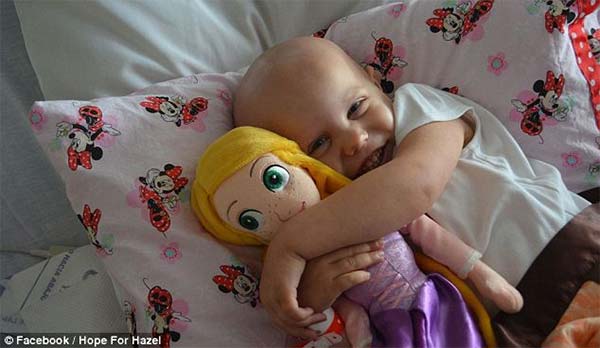 via: huffingtonpost
More Stuff For Your Inspiration:
Related posts