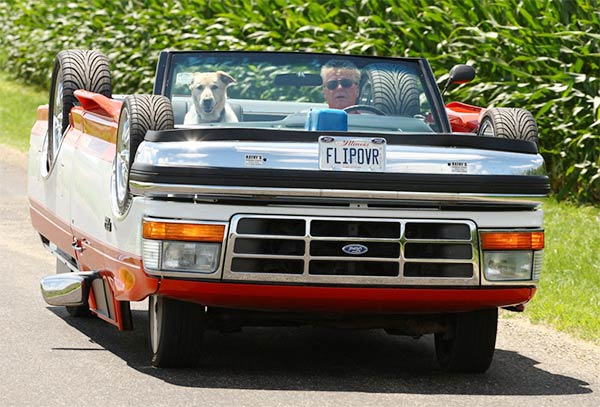 Rick Sullivan drives his upside down truck with his dog Murray in Clinton, Illinois. Rick spent six months and $6,000 building the topsy-turvy truck from the parts of two separate vehicles. The road-legal car is created from a 1991 Ford Ranger pickup truck with a 1995 F-150 pickup truck body placed over the top – upside down.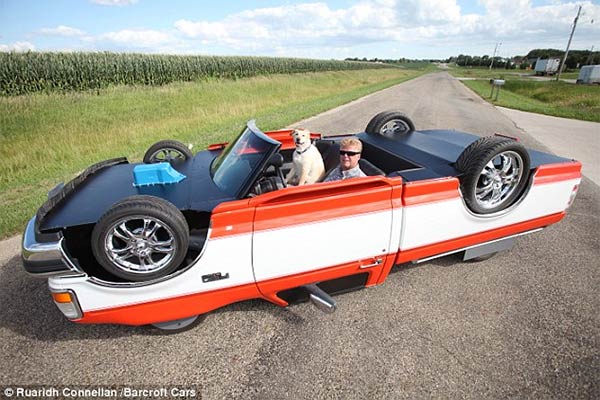 via: telegraph
More Stuff For Your Inspiration:
Related posts Instagram
Instagram did not return a 200.