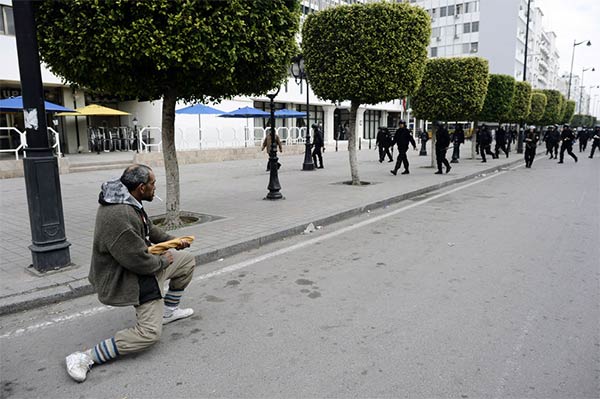 They will know to back off once they get a taste of my baguette!
This funny moment captured when a Tunisian man holds back riot police with a baguette during a revolution in Tunisia 2010-11.
Sometime photographers capture funny moments during protests and sometime serious love is seen when humans chose compassion over violence, but this baguette-gunman is totally weird as well as hilarious.

via: distractify
More Stuff For Your Inspiration:
Related posts