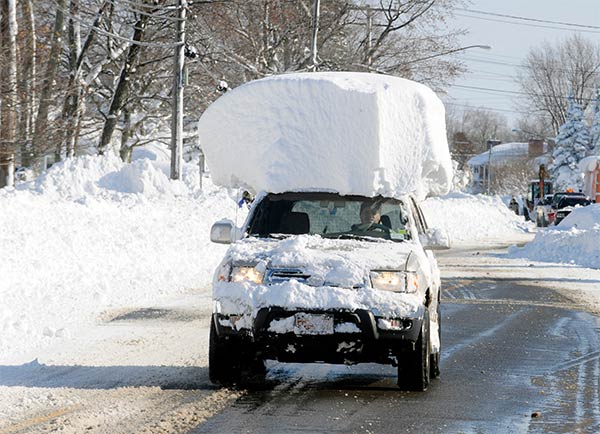 A vehicle, with a large chunk of snow on its top, drives along Route 20 after digging out after a massive snow fall in Lancaster, New York. There is nothing more dangerous than being blinded by a large chunk of snow landing on your windshield because of a lazy driver.
via: startribune
More Stuff For Your Inspiration:
Related posts Instagram
Instagram did not return a 200.