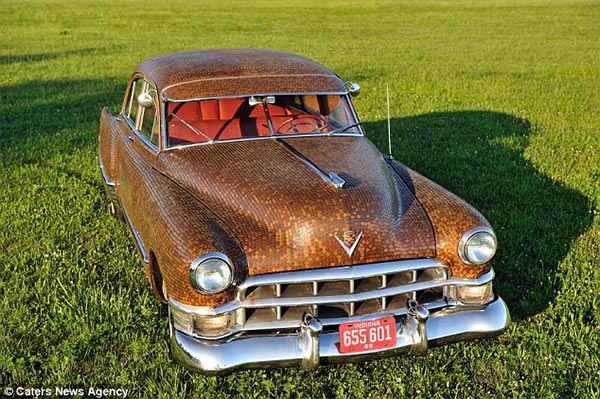 A family have literally flashed their cash by covering their car in more than 38,000 pennies. It all started When Larry and Theresa Thompson saw an advert for a 1949 Cadillac Series 62 back in 1999, they decided it couldn't hurt to take a look.
They got there to find it covered with layers of snow, and once they had scraped it away, saw that the paintwork was dull, and the colour of an old penny. This gave them an idea – they would buy the car and cover every inch of it with one cent coins. Six weeks later, 'Penny' was born.
The unique 'paint job', consisting of 38,295 individual coins, is worth exactly $382.95 – roughly the same as it would cost to have it spray painted.
'Pennies came from friends, family, and even strangers who just wanted to be a part of the project.
Every coin was stuck on by hand, and they add a whopping 14 stone to the car's weight, though it still gets driven at weekends and during the summer, and has been displayed at multiple shows. ~ via: DailyMail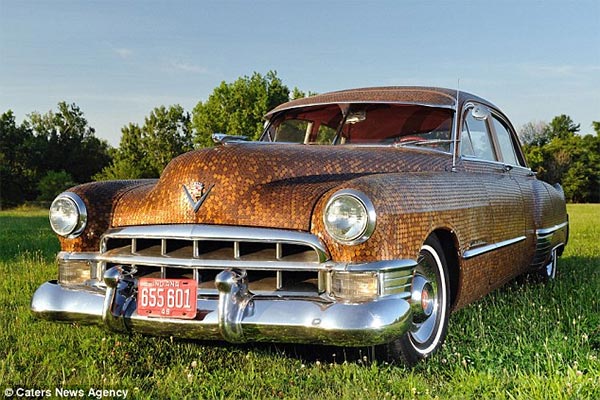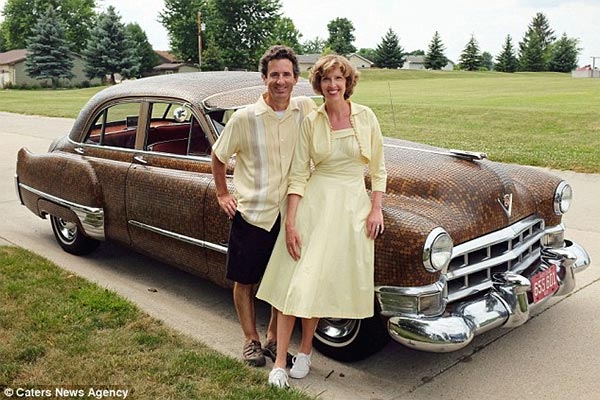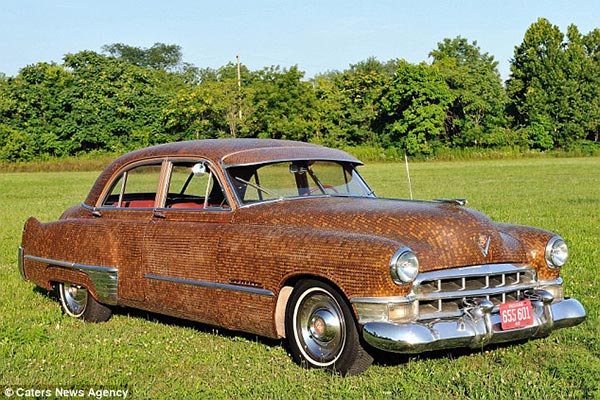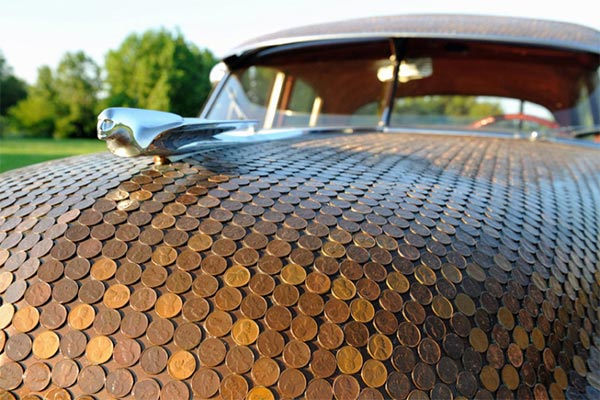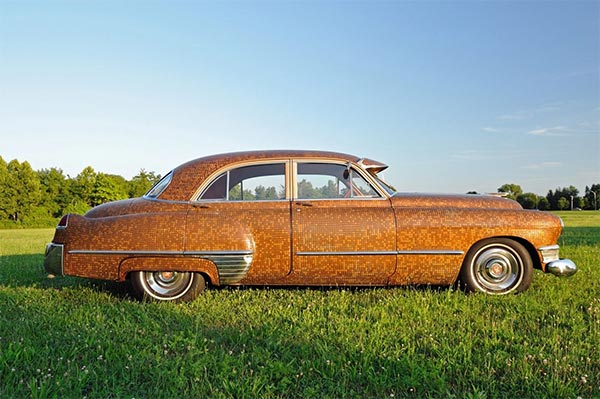 More Stuff For Your Inspiration:
Related posts