Alaa, an ambulance driver, spends about $4 on meat everyday to feed about 150 abandoned cats in Masaken Hanano, a neigbourhood in Aleppo that has been abandoned because of shelling from forces loyal to Syria's president Bashar Al-Assad on it.
According to Dailymail Alaa says he has been feeding and taking care of the cats for over two months. It is thought at least half of the city's population has been displaced as a result of the four-year conflict.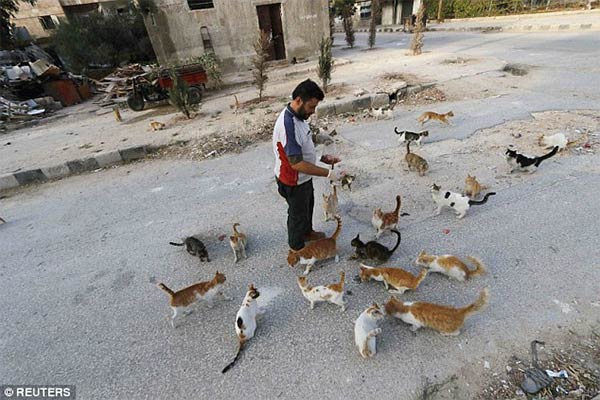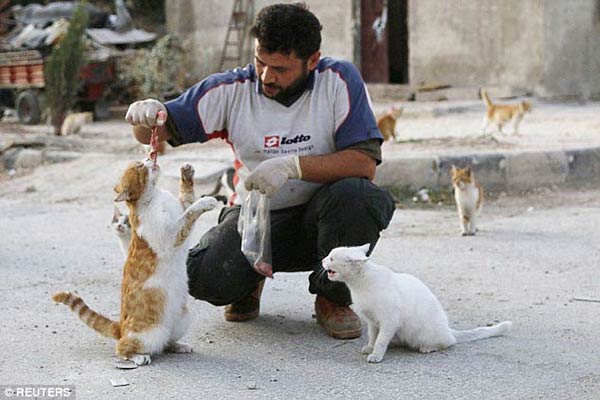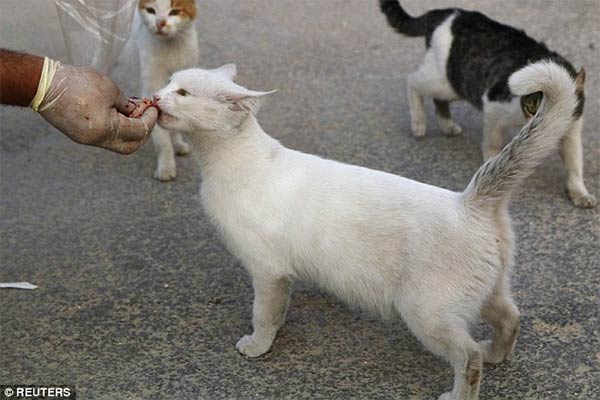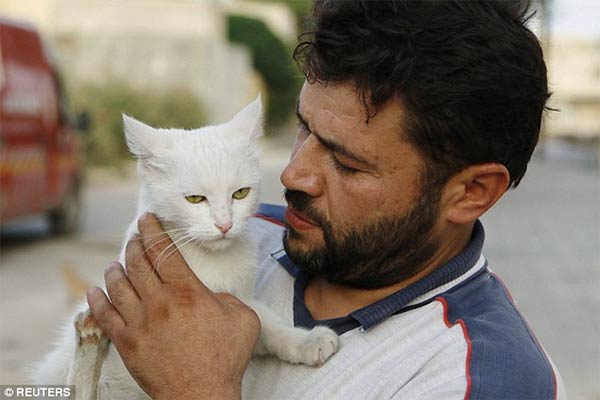 Have love for adorable pets? what about the ugly-looking pets with bizarre diseases? Read the story of young boy feeds starving stray dogs having skin diseases and left to die on streets.
More Stuff For Your Inspiration:
Related posts