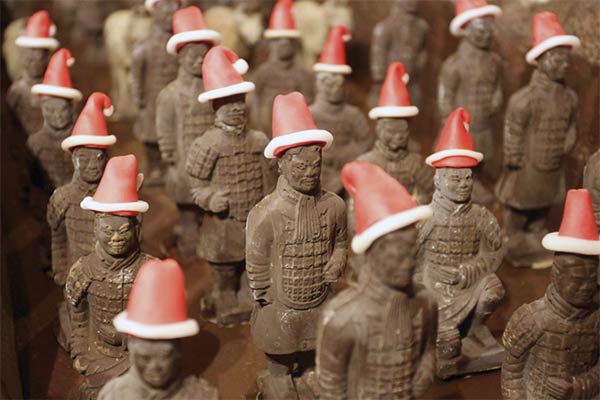 Chinese confectioners create miniature Terracotta army, wearing Santa hats, entirely out of chocolate. It took 10 days and 100kg of Belgian chocolate to shape these edible soldiers. The 300 warriors were crafted by bakers at Xi'an Shangri-La hotel in Xi'an city, capital of northwest China's Shaanxi Province. Previously Ukrainians also created Russian president Vladimir Putin-shaped chocolates.
With less than one percent of the country Christian, Christmas is not a public holiday in China. But in recent years it has become a massive commercial success with Christmas gifts proving hugely popular with local consumers.

FOR YOUR INFORMATION:
The original Terracotta Warriors are clay sculptures that were buried with imperial rulers over 2,000 years ago. They were rediscovered in 1974 by farmers in Lintong District, in Xi'an in Shaanxi province.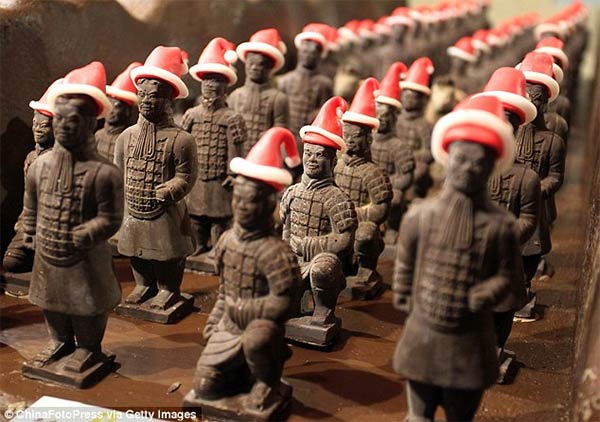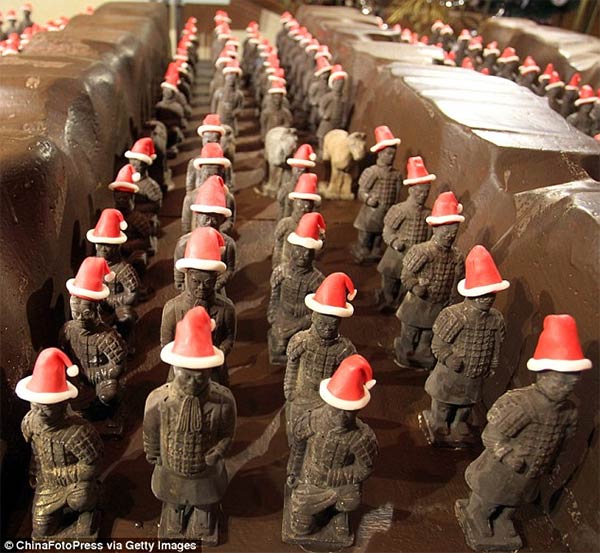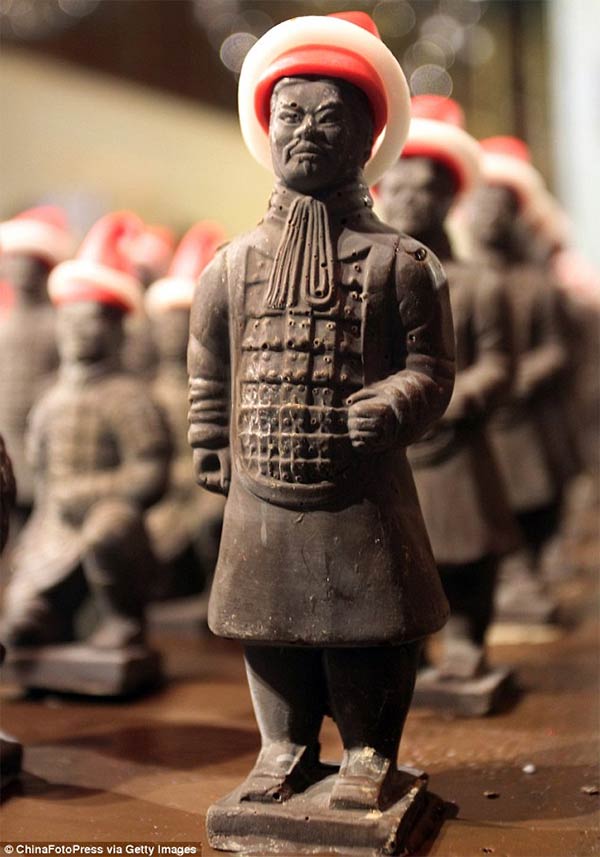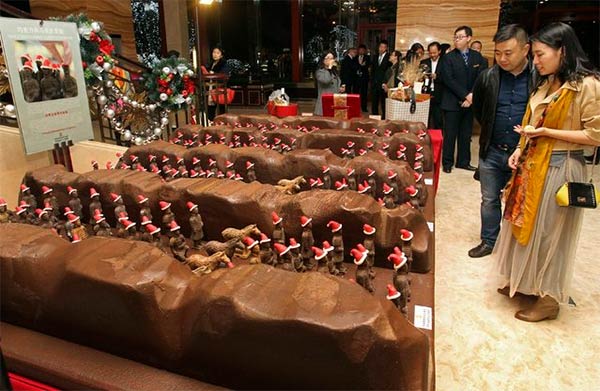 via: dailymail
More Stuff For Your Inspiration:
Related posts