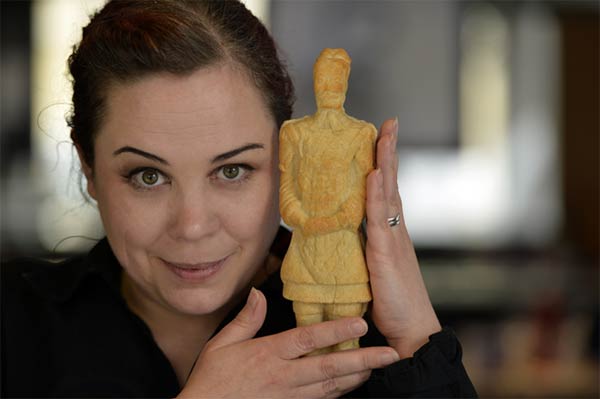 Birmingham food artist, Annabel de Vetten, has recreated China's iconic Terracotta Warriors with pizza dough to mark the opening of the 500th Pizza Express restaurant, which was launched in Beijing.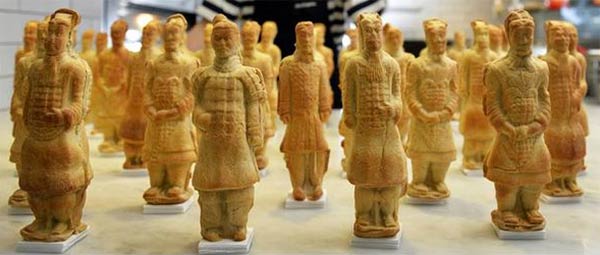 She used the brand's pizza dough to sculpt her palm-size Terracotta Army figures. Annabel

has specialized in creepy horror cakes but can fashion almost anything out of edible ingredients.
More Stuff For Your Inspiration:
Related posts