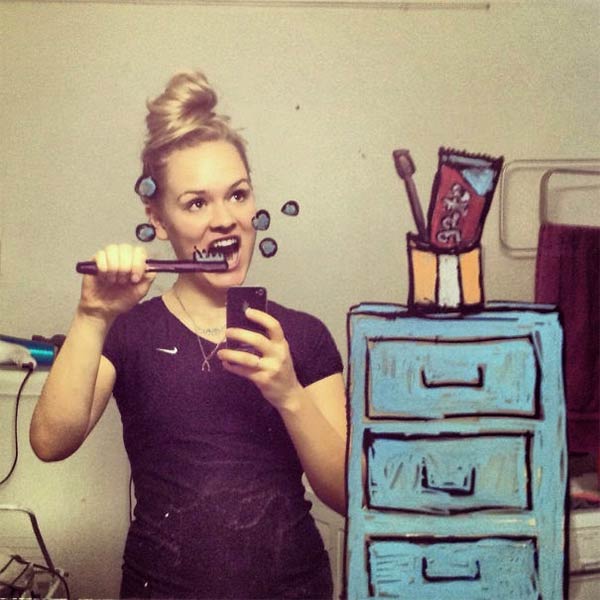 Norwegian doodler, Helene Meldah, paints imaginary scenes and stage herself in the mirror of her bathroom. Each of her creative mirror art reflect her playful personality.
"I started creating them after drawing on my mirror with lipstick, and leaving little messages for my roommate. I make them out of chalk markers, and posca markers, and some acrylic markers sometimes. I bought my last markers in New York, and the sales person just couldn't understand why I needed all those acrylic markers to draw on mirrors. Later that night, I drew Brooklyn Bridge on my hotel room mirror in Mid town (it was a nice hotel too, with a huge mirror… but I decided to remove the mirror art before I left)."
To get my mirror selfies to fit right, it's kind of funny because some of them really look so weird, especially when I have "guests in the mirror" we just crack up so much, then you have to take a few. Normally, it takes less than 30 min to draw, but I can really get lost in the process and enjoy it.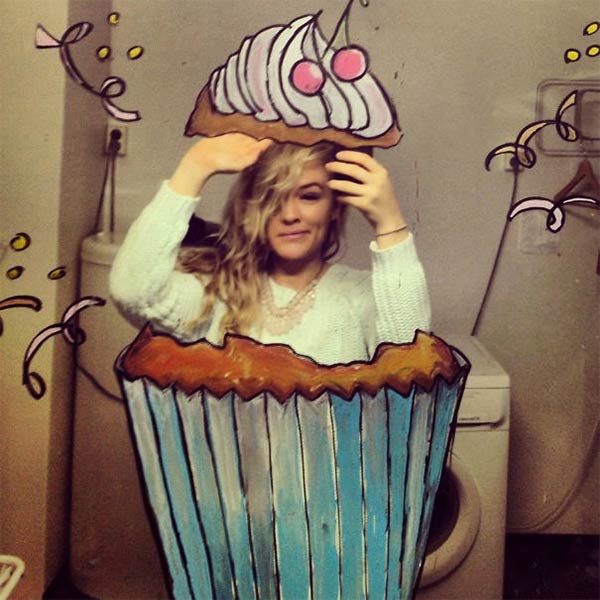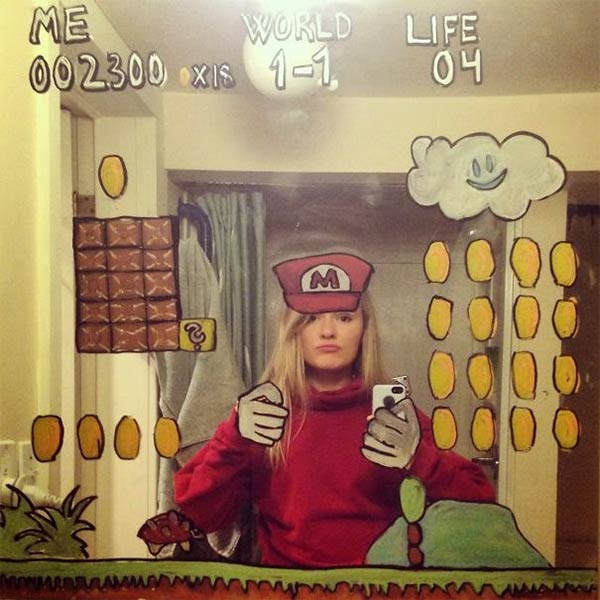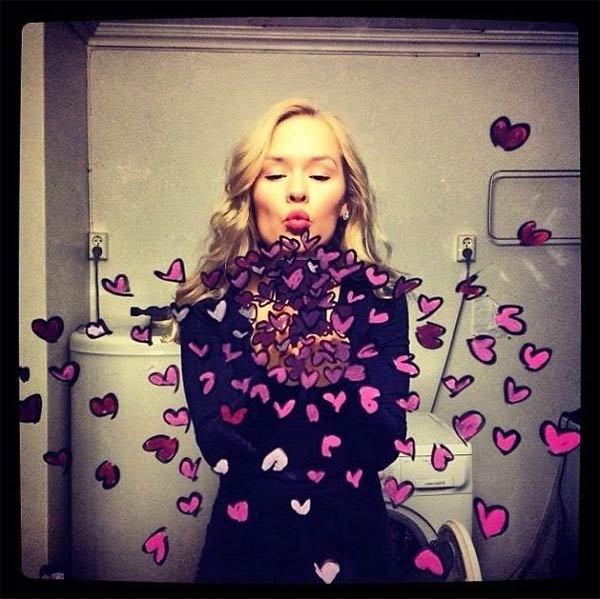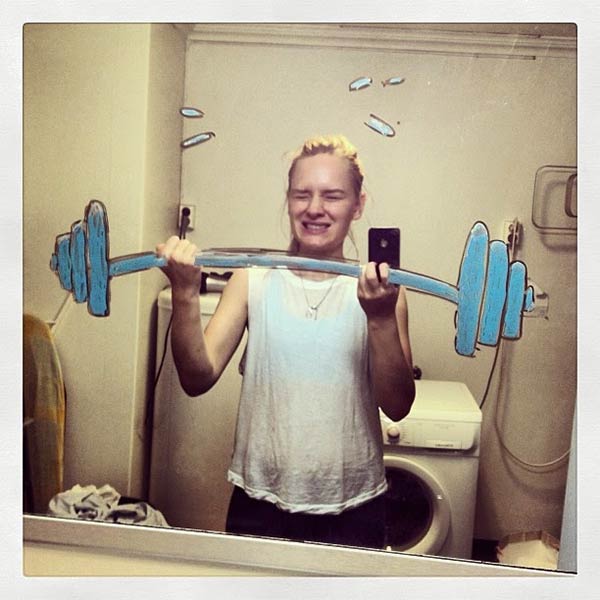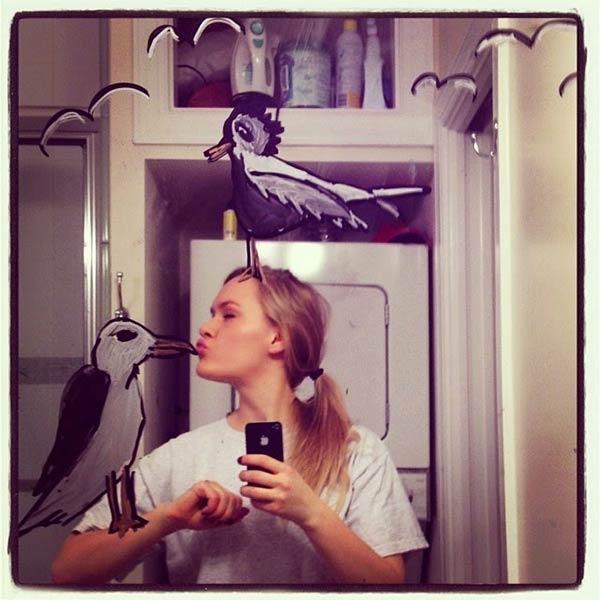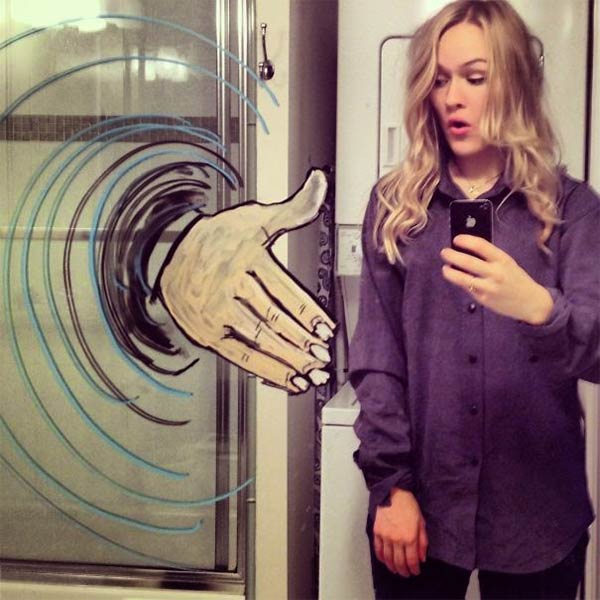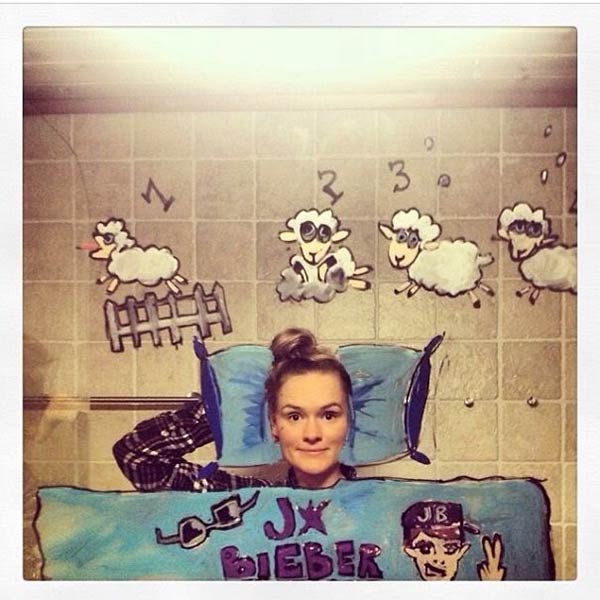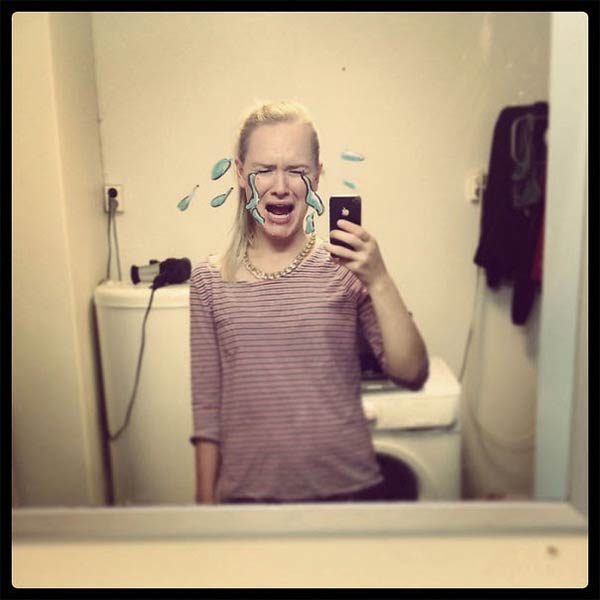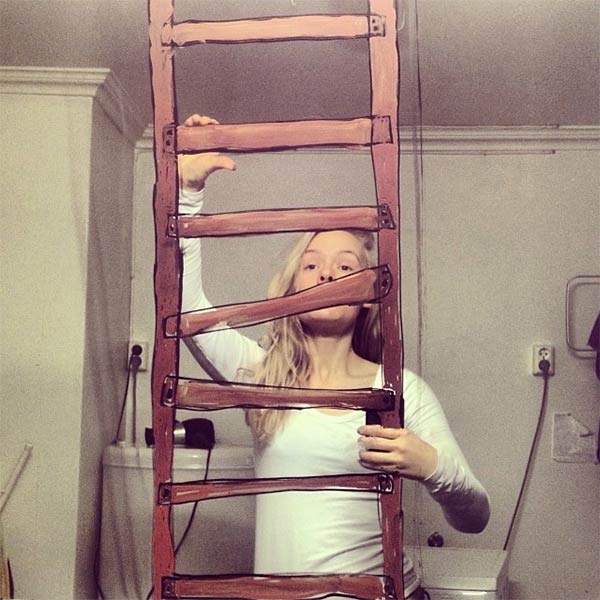 See more of her artwork on her Instagram!
More Stuff For Your Inspiration:
Related posts