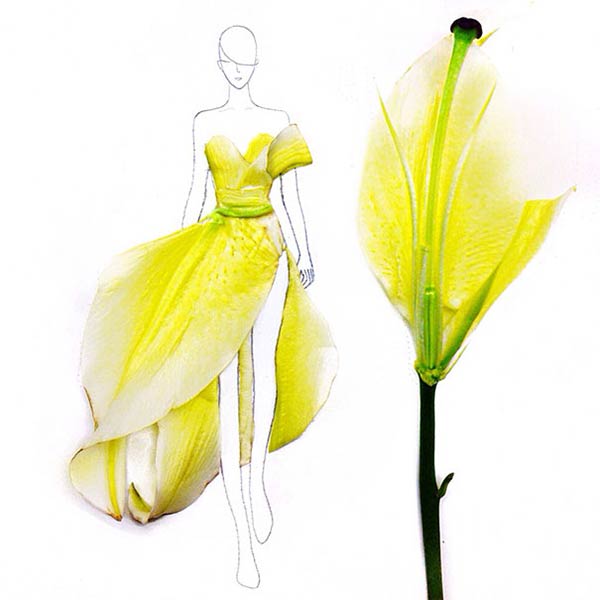 Young artist Grace Ciao from Singapore draws her fashion design illustrations using real petals. She doesn't use any ink, watercolor or pencil. She just uses dying flower petals in her work and transforms them into beautiful clothing sketches.
Ciao is just 22 years old and studies at business school. She is also working as a freelancer and creates beautiful designs for bridal wear and other costumes. According to Grace, she has had craze for fashion art since her childhood. She started making fashion clothes for her Barbie dolls in her childhood from scraps that her grandmother gave her.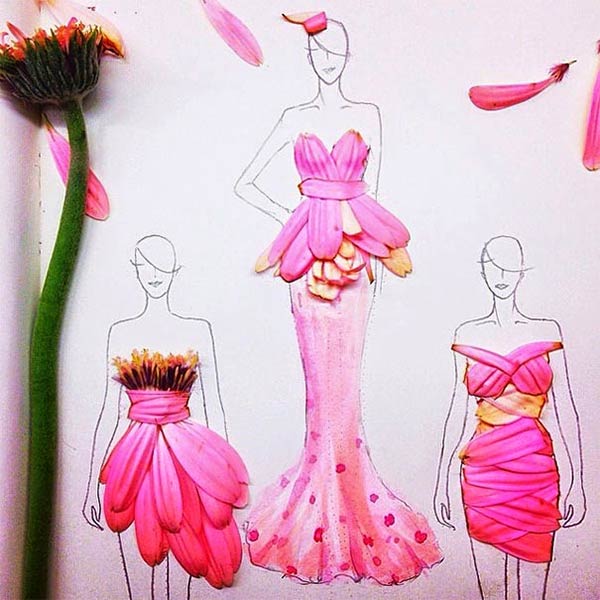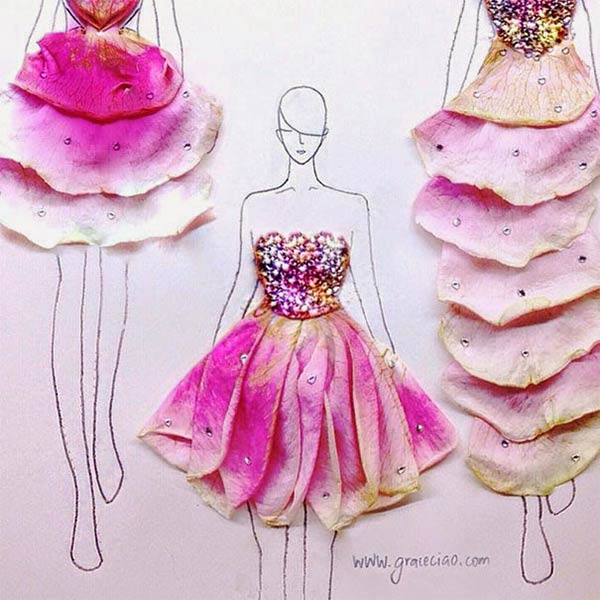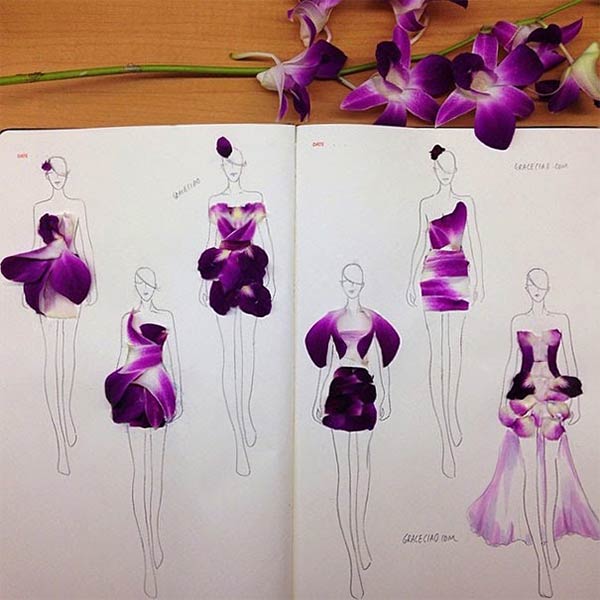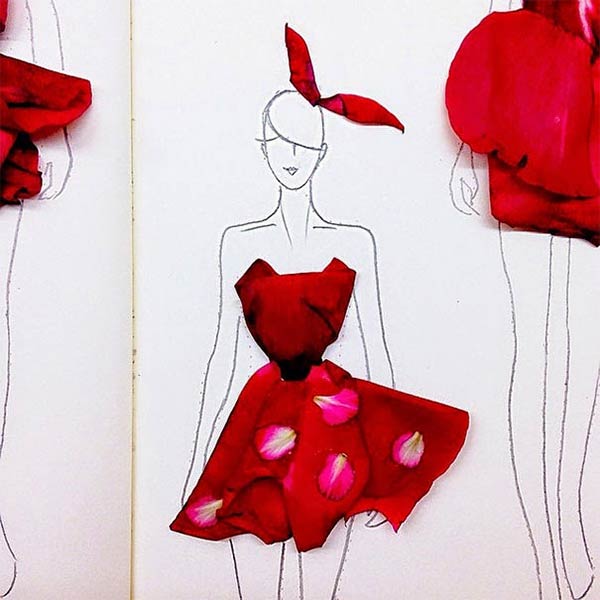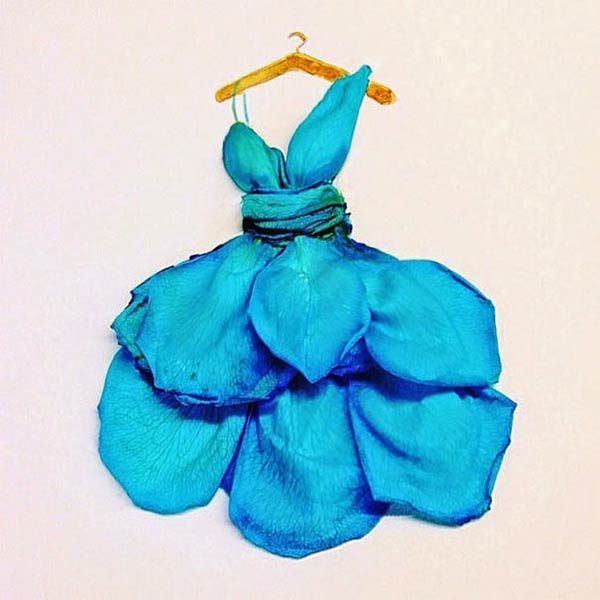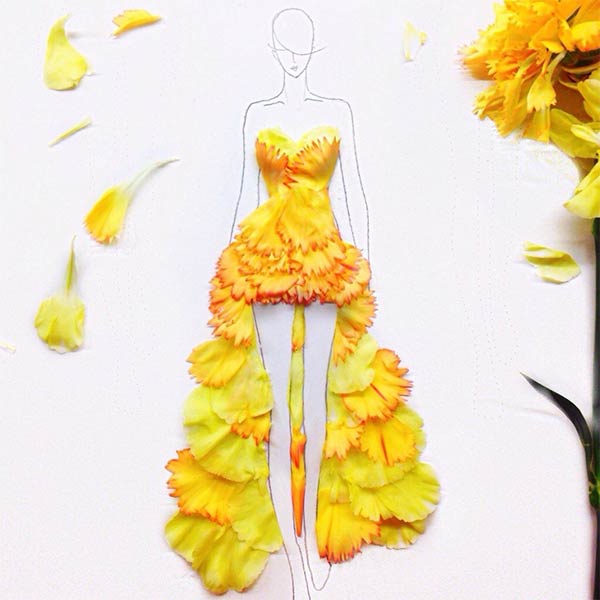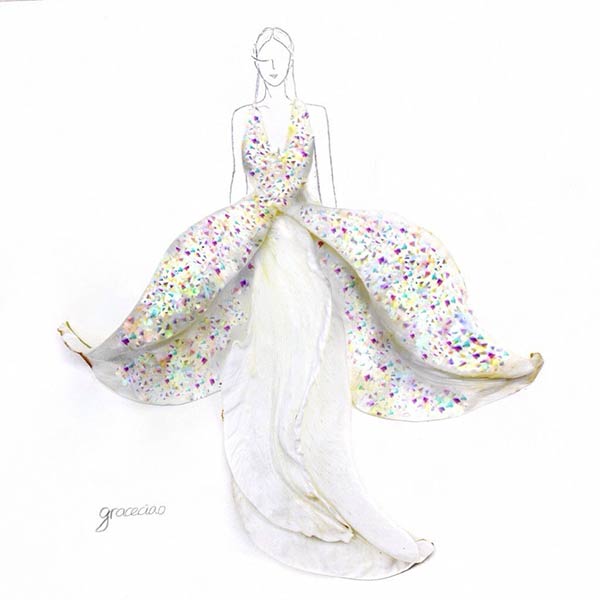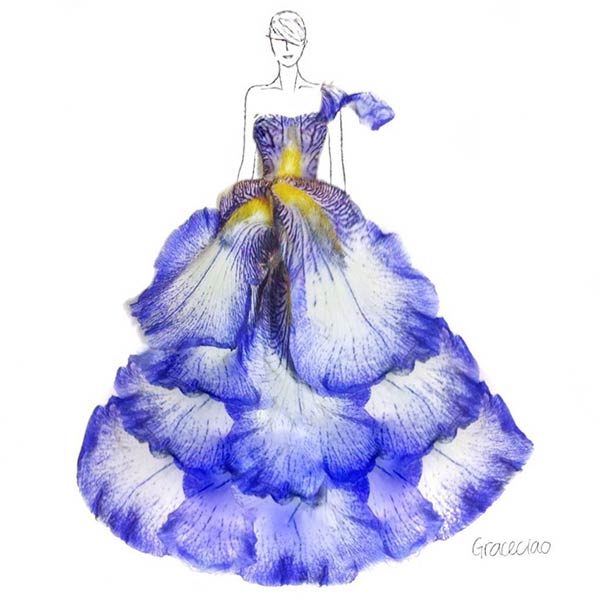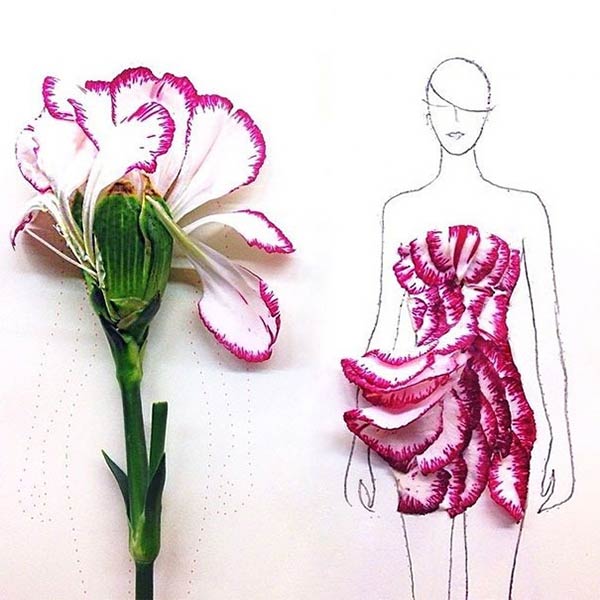 Image Credits: Grace Ciao – via: thephotomag
More Stuff For Your Inspiration:
Related posts Instagram
Instagram did not return a 200.