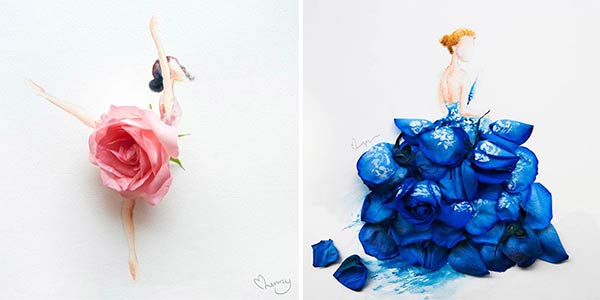 Malaysian artist Lim Zhi Wei creates beautiful series of illustrations blended with real flower petals. Her series titled "Flower Girls" is a delicate collection of graceful female form gorgeously layered dresses and gowns made out of everything from orchids, roses, and leaves.
The series began when the artist made a birthday gift for her grandmother. "I pressed some rose petals and made her a bookmark with a painted girl wearing a petal dress," explained Wei. "That's how the floral works started."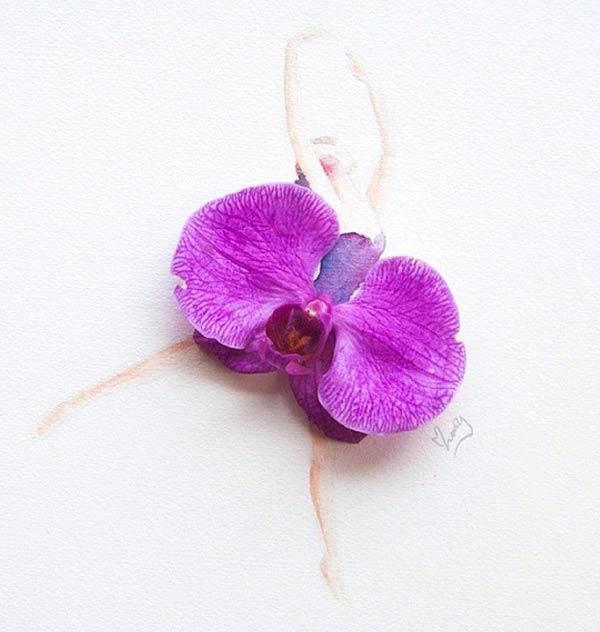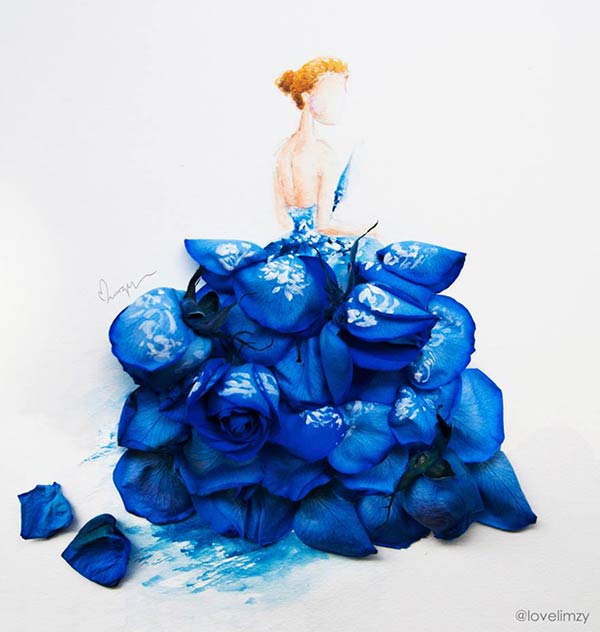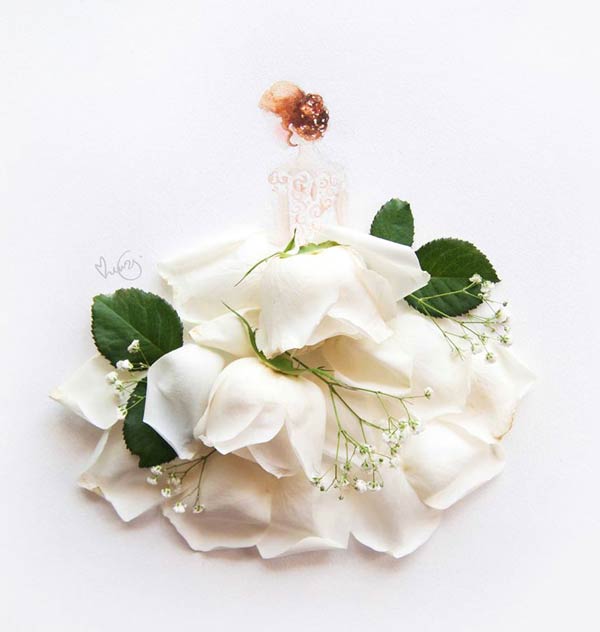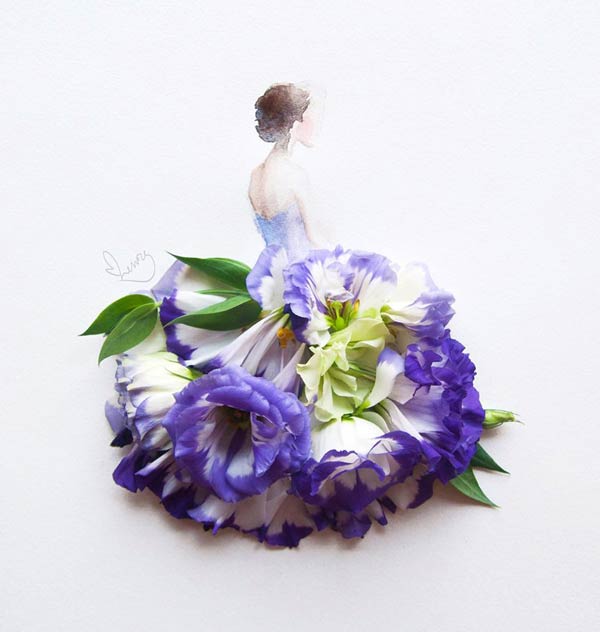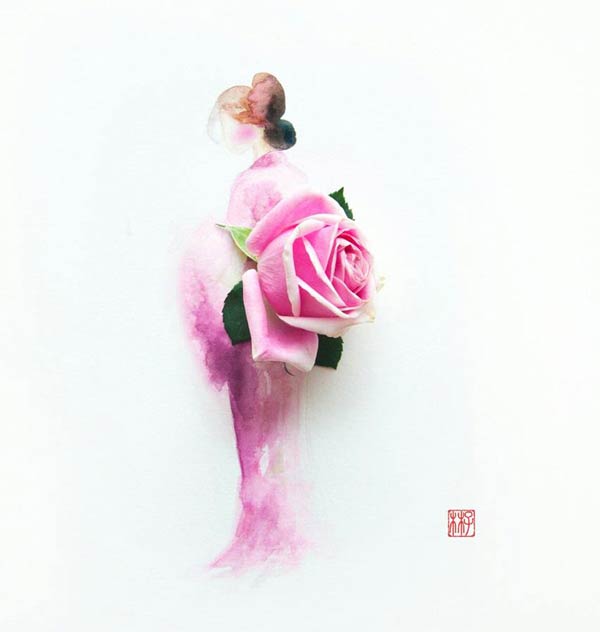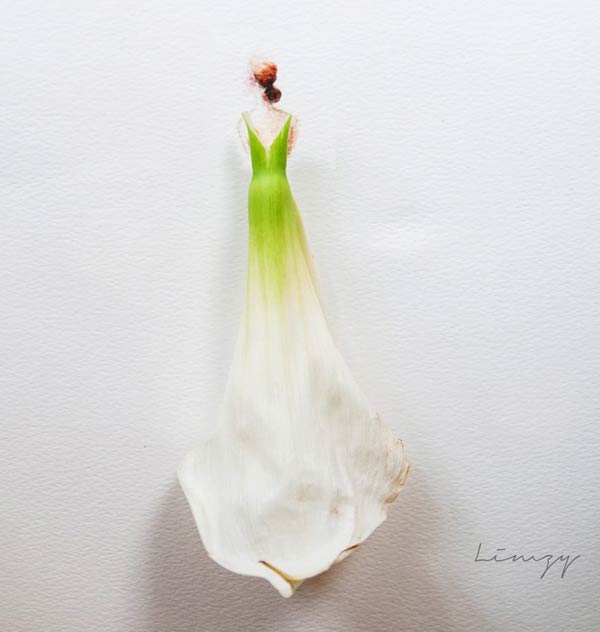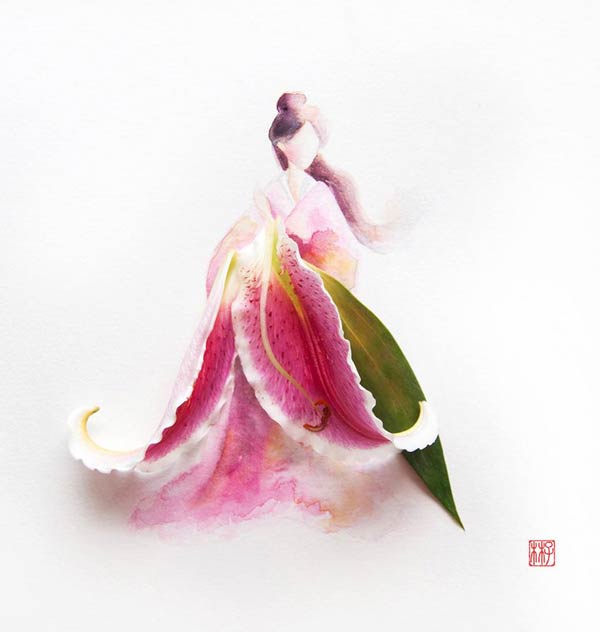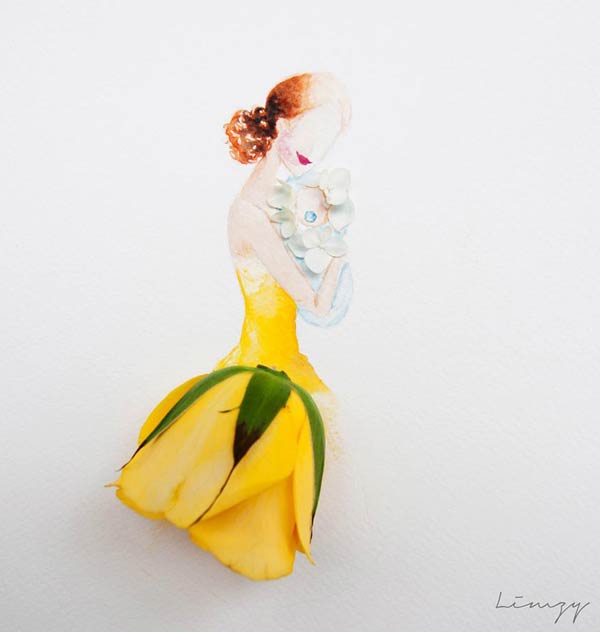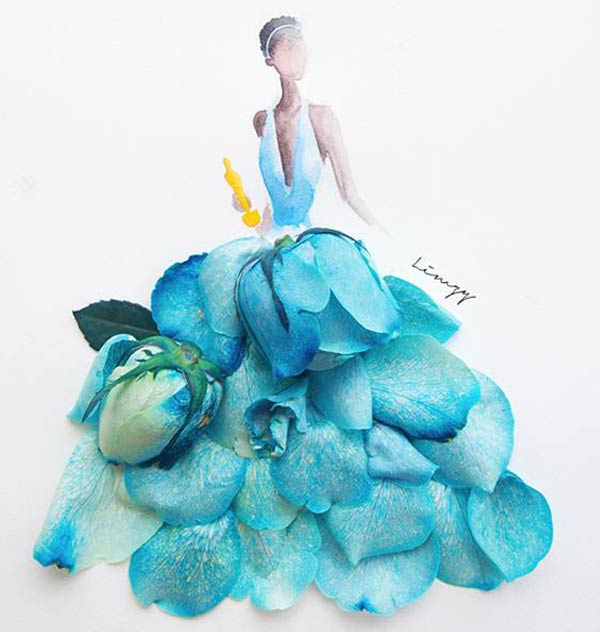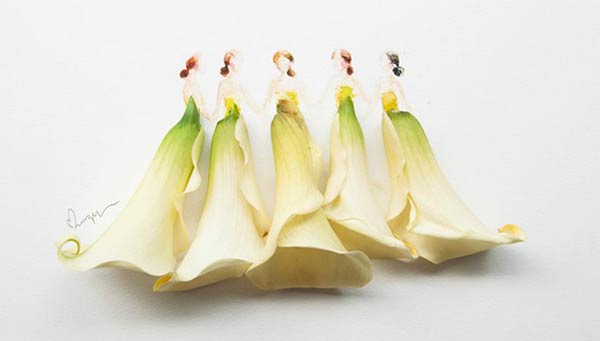 Artist's Website: lovelizmy – Instagram
More Stuff For Your Inspiration:
Related posts Instagram
Instagram did not return a 200.