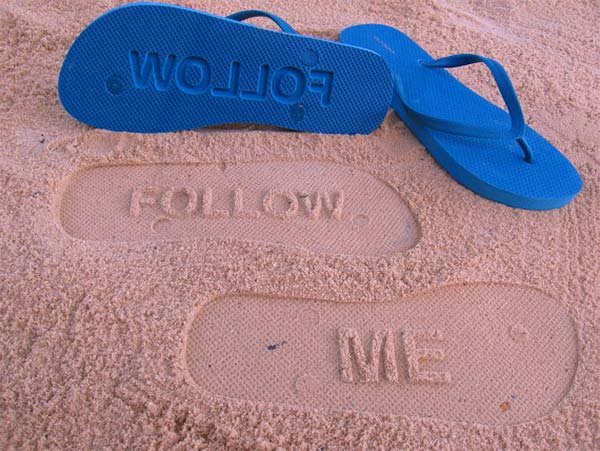 Custom made Flip Flops leave impressions in sand and soft soil with each step. Ask your followers to follow you (inspired by Twitter) and leave "Follow Me" impression on sand or spread smile on others faces by leaving "Don't Worry Be Happy" impression.
Simply provide your desired text and size and your personalized flip flops will be made to order and shipped and received within one to two weeks.
You can buy / order your personalized flip flops through Etsy
.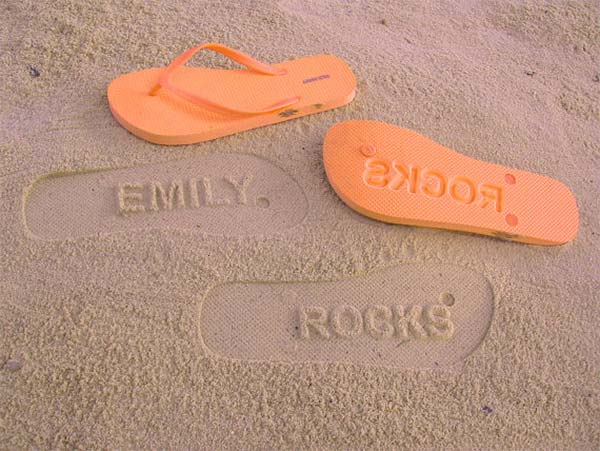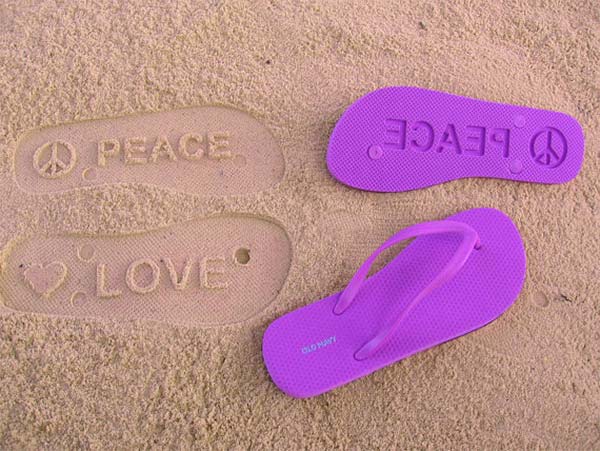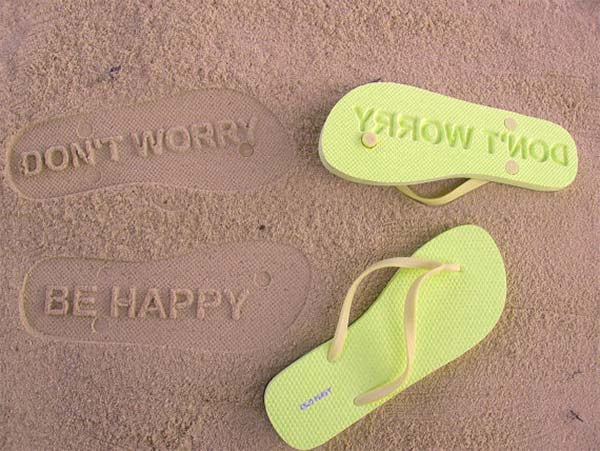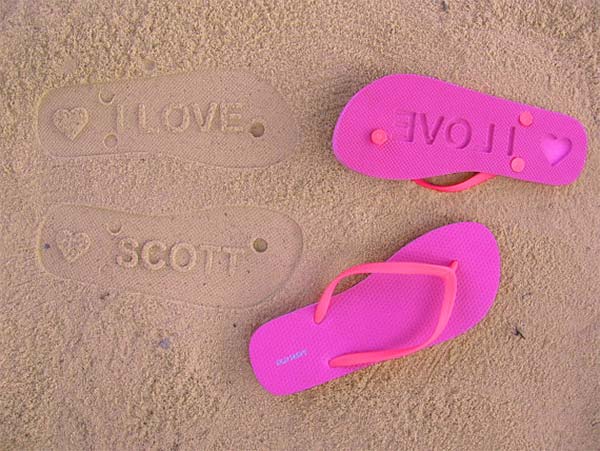 More Stuff For Your Inspiration:
Related posts