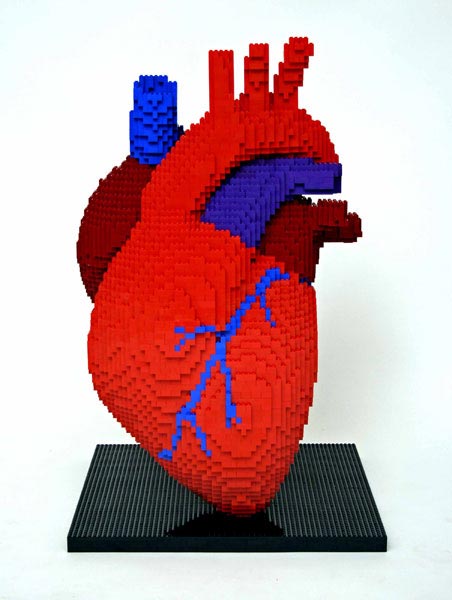 Anatomically correct human heart made of Lego bricks with amazing details.
New York-based full-time freelance artist Nathan Sawaya

creates awe-inspiring works with Lego bricks. He accepts commissions from individuals, corporations, and … well just about anyone with a good idea!
Nathan Sawaya created an anatomically correct human heart for the Rady Children's Hospital of San Diego. It took me nearly 100 hours to create this heavy heart, weighing in at 35 pounds.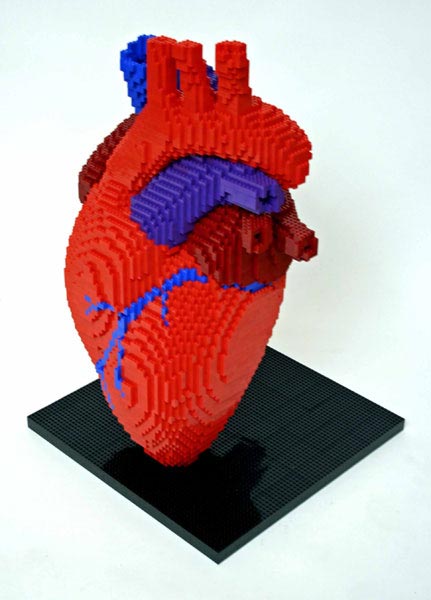 Hopefully kids will relate to a heart built from a medium that they are familiar with.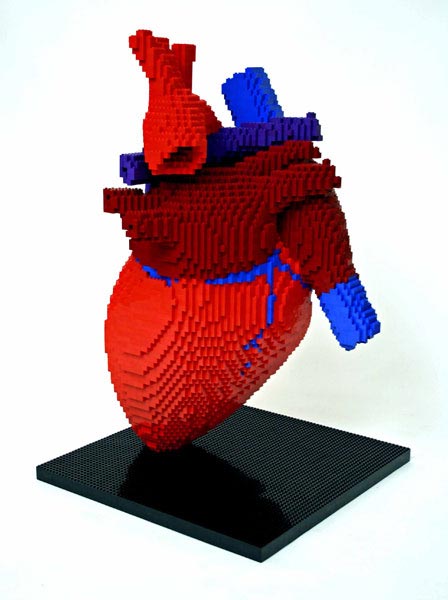 It took nearly 100 hours to create this heavy Lego heart.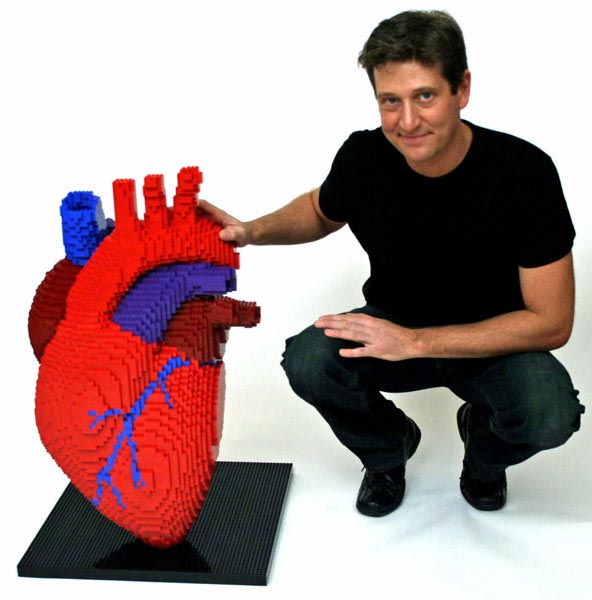 Artist Nathan Sawaya poses with his Lego human heart.
More Stuff For Your Inspiration:
Related posts