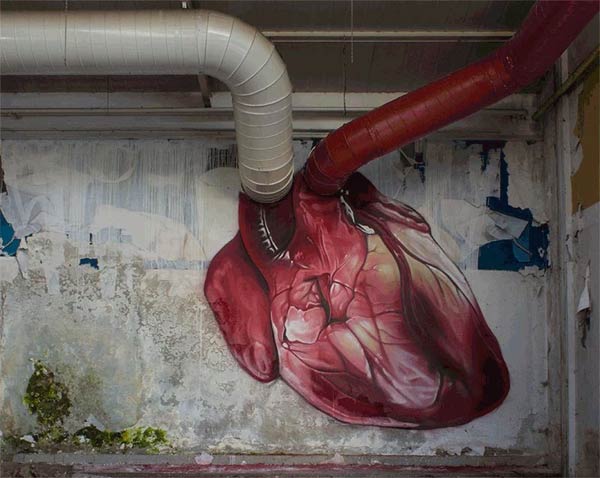 Street artist Lonac creatively painted this heart shape mural, cleverly incorporating the building's pipes as part of the piece.
The mural, entitled "HeArtbeats", was even animated by Lonac. See below the creative animation. To make such piece of art one must have great patience.
On a lighter note, do you think doctors will be using this gif as a reference during open heart surgery? 🙂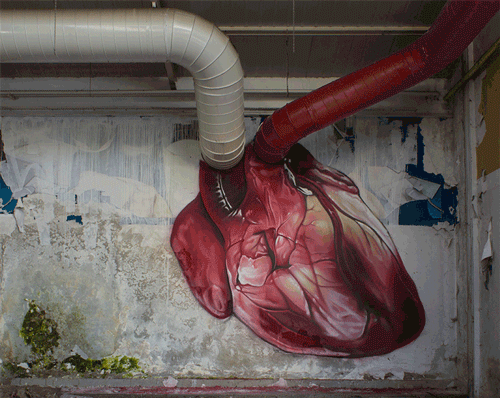 Artwork by Lonac
More Stuff For Your Inspiration:
Related posts Instagram
Instagram did not return a 200.