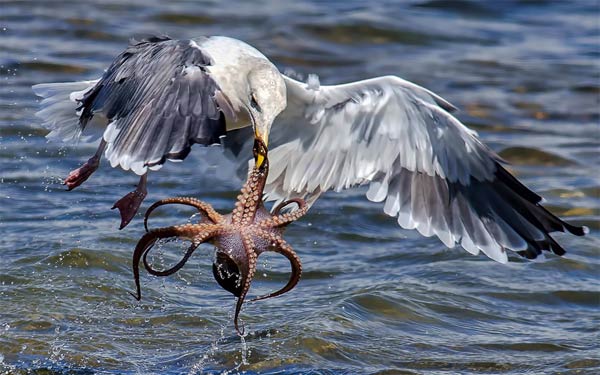 A hungry gull took on the challenge of catching and killing an octopus in the Bolsa Chica Wetlands Reserve in Huntington Beach, Southern California. The octopus defended itself by wrapping his long tentacles around the seagull's beak. After an intense fight, the gull finally succeeded in subduing the octopus and after a few more prods with its beak was able to lift its meal out of the water.
Picture: Dr. Andrew J. Lee / Solent News
More Stuff For Your Inspiration:
Related posts Instagram
Instagram did not return a 200.