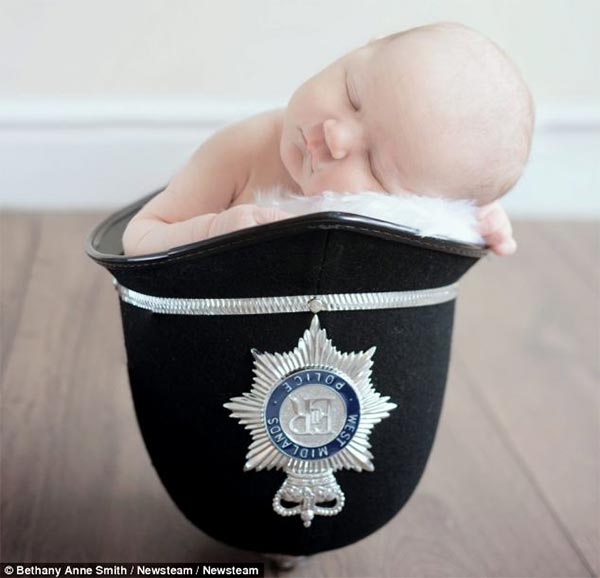 A police officer PC Andy Ross posed his newborn baby daughter, Isla, enjoying a snooze – in his helmet. The amazing photo made him emotional because it represents his job and his family, it brought a tear to his eye.
The helmet was propped up by several cans of beans and she was placed in the blanket while she had an afternoon nap. It took about half an hour to take that photo.
Andy explains, "We had to lay Isla down and make sure she fell asleep before we could put her gently in the helmet to take the picture. We had to spend some time layering up some cans of beans in order to make sure the helmet would stay up. The problem is it isn't a flat helmet, and it's symmetrical so it took a little while to get the balance right." ~ Source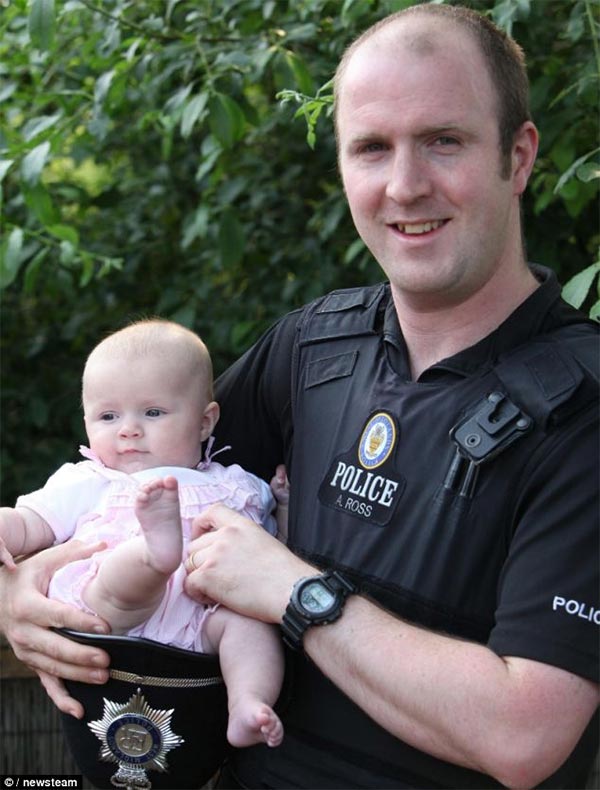 ~ Cute Isla with her policeman father Andy
More Stuff For Your Inspiration:
Related posts Instagram
Instagram did not return a 200.