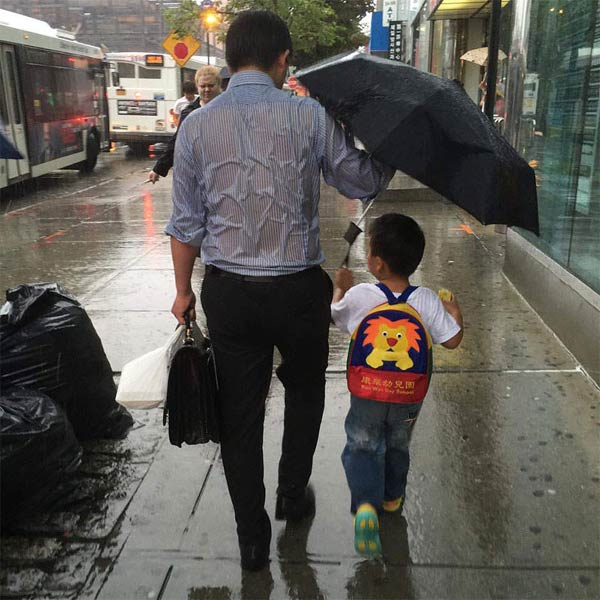 This heart-warming photo of a dad soaking in the rain so that his son could stay dry has gone viral. The photograph is believed to have been taken in Vancouver, Canada.
This adorable photo has been viewed more than three million times and attracted over 1,000 comments when originally posted on Reddit by user Jagershotzz, and later on Imgur and 9Gag.
The little boy seems almost oblivious to his father's discomfort.
The cute snap, which has also been shared on websites such as Reddit, Imgur and 9Gag, struck a chord with many online users. "Anyone can be a father, but it takes someone special to be a dad," wrote one fan.
While someone else points out: "But you see, dad is doing more than keeping him dry. He's teaching him how to put others before himself."
via: Bored Panda
More Stuff For Your Inspiration:
Related posts