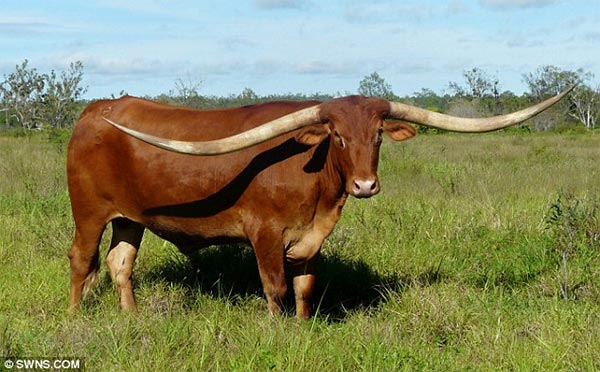 Seven-year-old Texas Longhorn bull JR holds the record for the world's longest horns. The incredible horns measure 9ft 1ins, and they are like to grow even bigger.
His owner Michael Bether runs Leahton park in Australia where tourists can see this world's longest horns record holder in a horse-drawn wagon. He said, "we don't give him any special treatment, we just let him graze around with the kangaroos like the rest of the heard."

via: dailymail
More Stuff For Your Inspiration:
Related posts Instagram
Instagram did not return a 200.