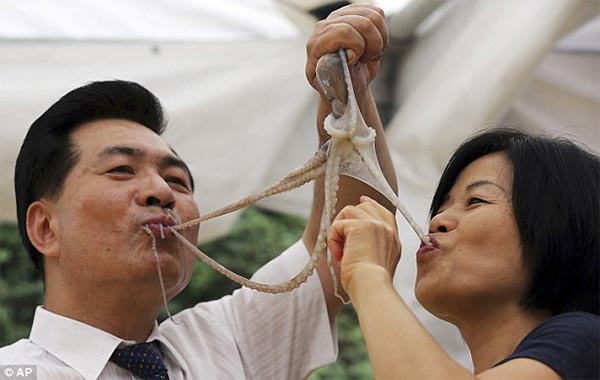 South Korean people eat live octopus to promote local food festival every September, attracting up to 70,000 visitors. People can catch live octopus, from water tanks, with bare hands and take part in the ceremony.
Eventually hungry – we assume starving visitors tried to eat live octopus but their tentacles sucking onto fingers, lips and cheeks, it proved to be quite tricky to get any of the eight legs into the mouths.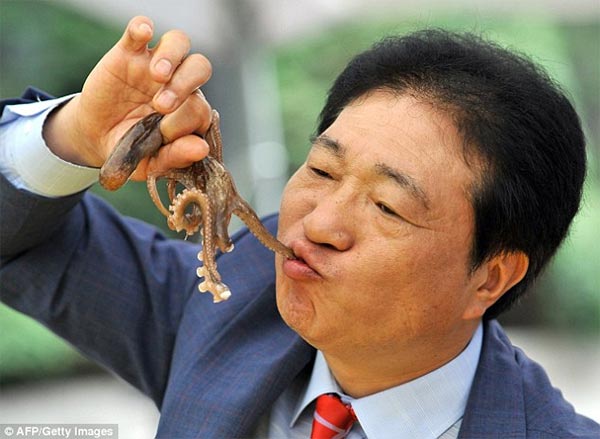 ~ South Korean visitor trying to eat live octopus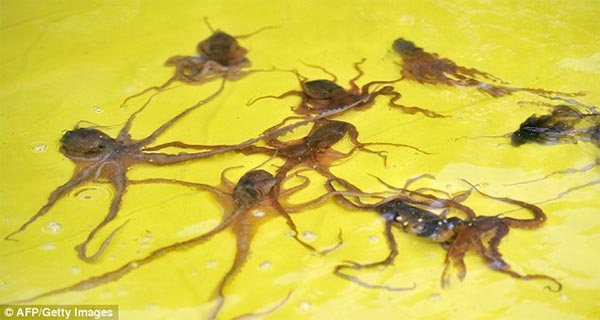 ~ Live octopus are seen in a water tank during an event to promote a local food festival in Seoul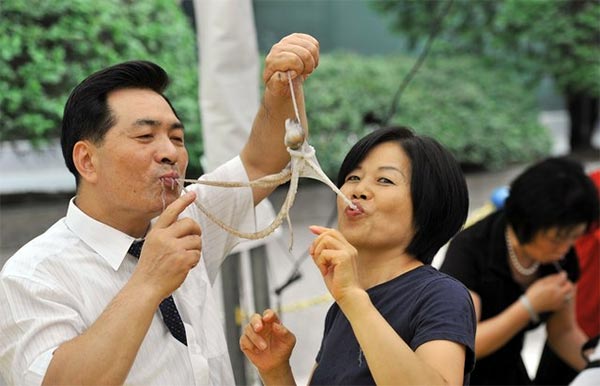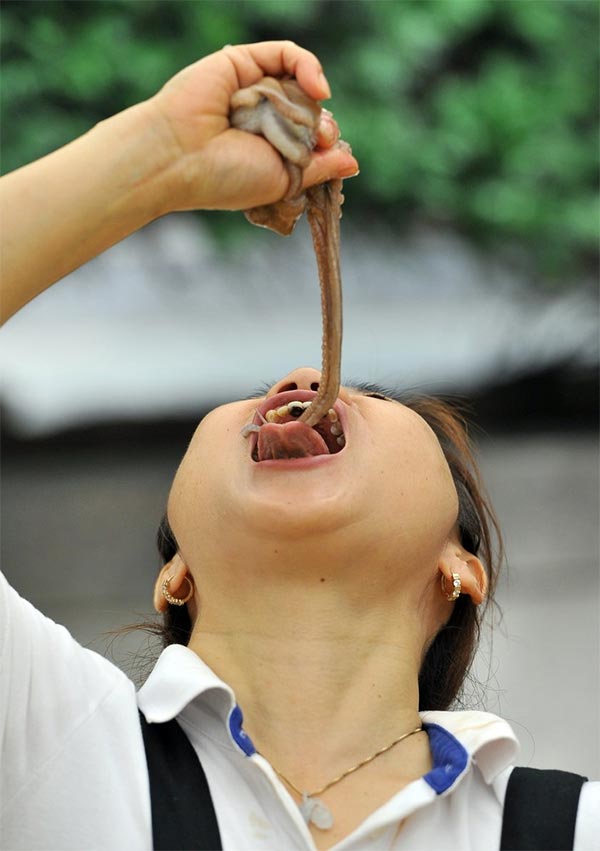 via: dailymail
More Stuff For Your Inspiration:
Related posts Instagram
Instagram did not return a 200.