For the Torajan people of Indonesia, death is part of a spiritual journey: families keep the mummified remains of their deceased relatives in their homes for years – and traditionally invite them to join for lunch on a daily basis – before they are eventually buried. Even them, they are regularly exhumed to be cleaned and cared for.
Torajans people, who live in the mountains of Sulawesi in Indonesia, treat their beloved relatives as if they are sick not dead. It' is customary to feed the deceased every day and to keep the corpses cozily bedded in a separate room of the family house until the family can afford a proper funeral.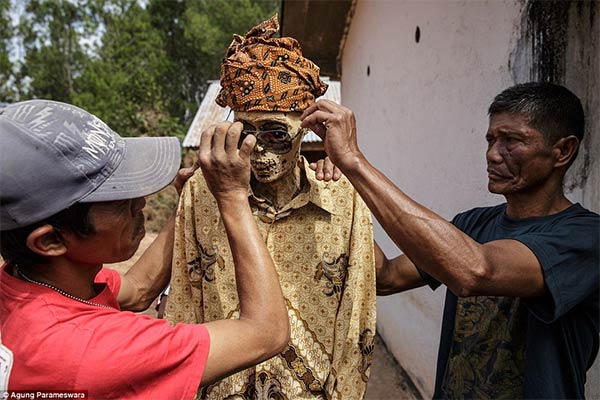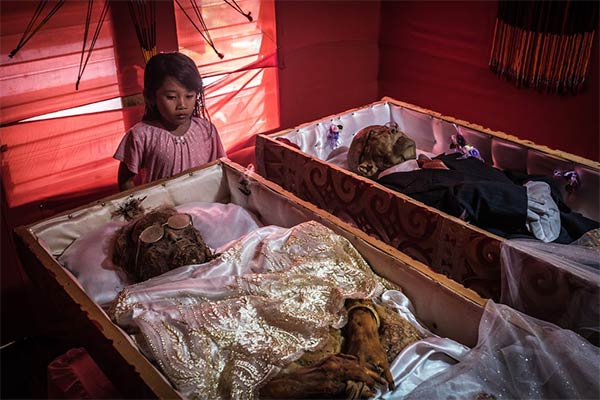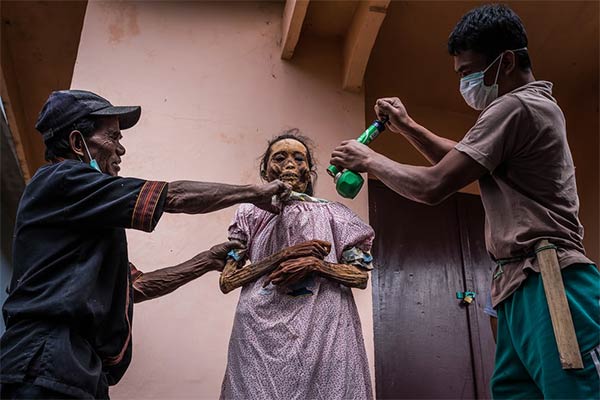 Relatives are removing the insects that covered her.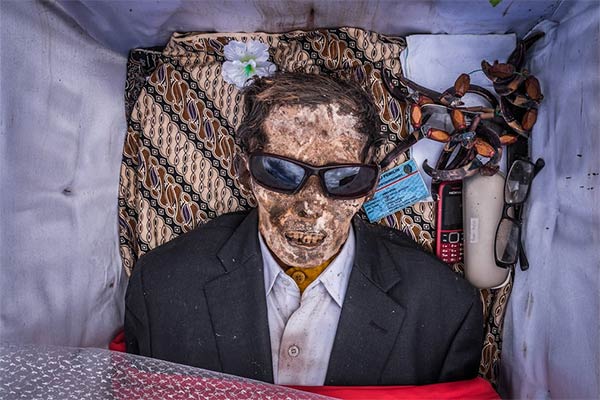 Grandpa Ne Pua passed away when he was 85 years old. He has been buried in his favourite suit together with his favourite belongings.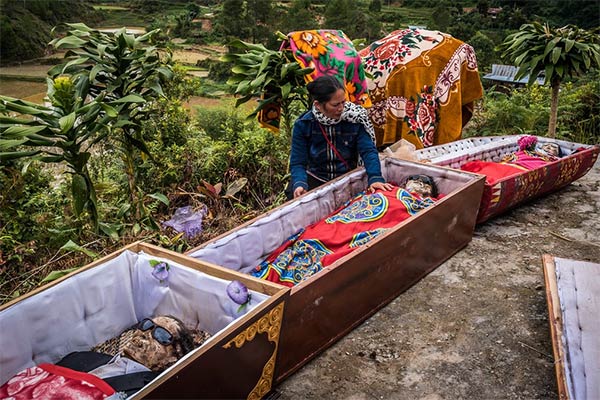 Roughly 50 bodies are being moved from Balle' graveyard to a new mausoleum. As soon as the traditional coffins are dragged out of the tomb, the relatives put on surgical masks and attend to their loved ones.

A family presents Djim Sambara, who died two years ago when aged 90. Sambara was honourably buried in his military uniform before the family changed his outfit.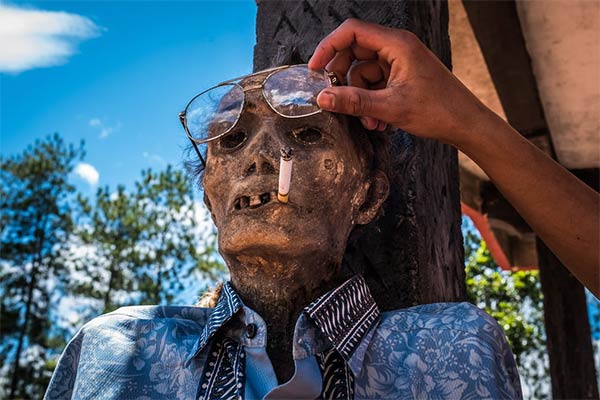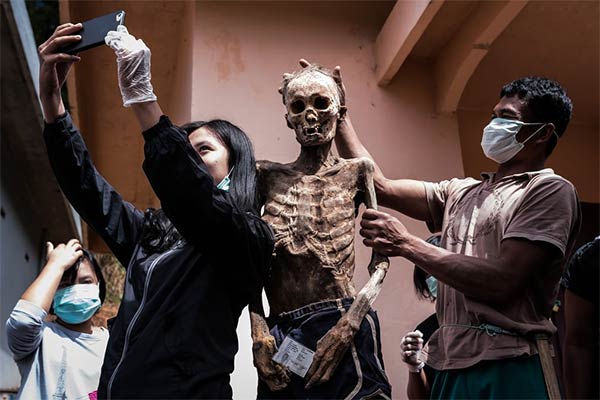 Yuanita takes a selfie with her relative Allo Pongsitammu who passed away roughly 20 years ago.

This picture shows Ne Duma Tata waiting to return his deceased wife to the mausoleum. Ludia Rante Bua (right) died in 2010. She stands alongside her sister.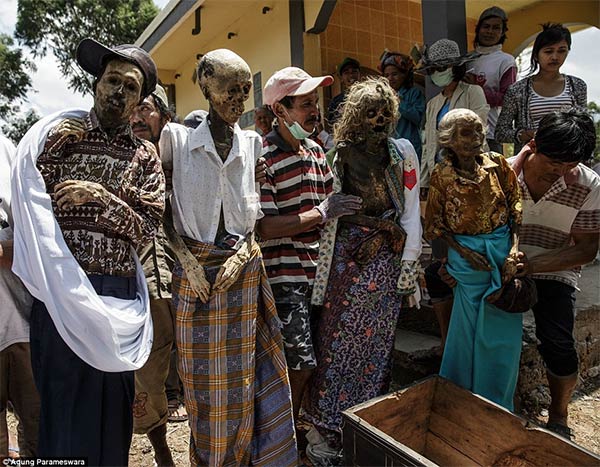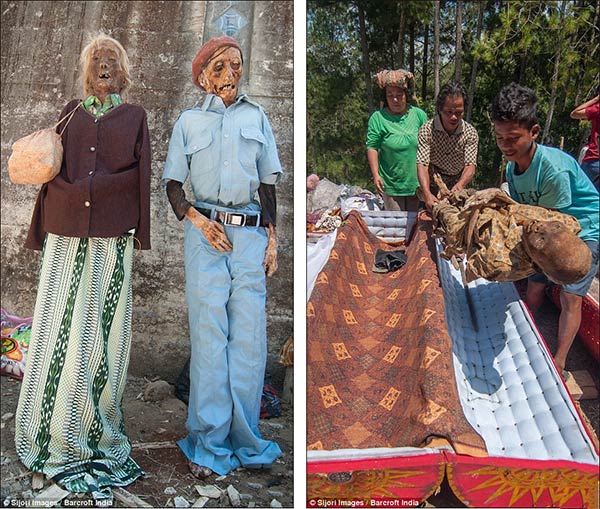 via: TheGuardian
More Stuff For Your Inspiration:
Related posts