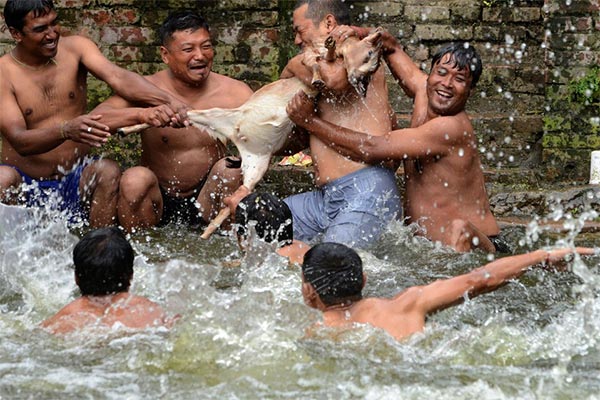 Men hold on to a goat during an annual Hindu festival ritual in Khokana village on the outskirts of Katmandu. In the ritual, a female baby goat is thrown into a pond as local men in teams compete to kill it, with the belief that whoever takes the prize will have a prosperous year.
As part of the celebration, a group of youths from Newar community threw a female goat into the pond in front of local temple of goddess Rudranyani and let it drown. After the goat was dead, over one and half dozen of youths entered the pond to claim the dead goat.
How it started?
Locals claimed that the tradition started at around 12th century after local children started to die falling into the pond. To save the children, the locals started the tradition of throwing a live female goat into the pond to appease the divine power.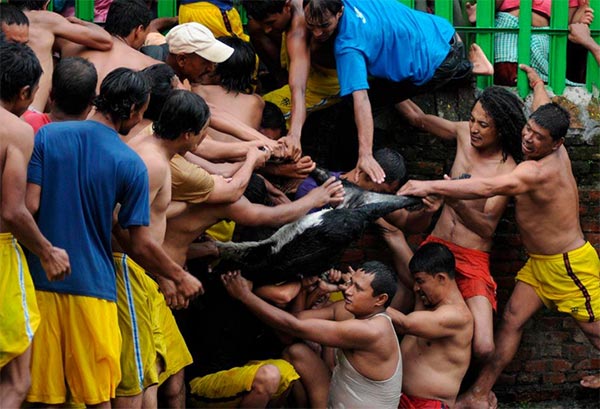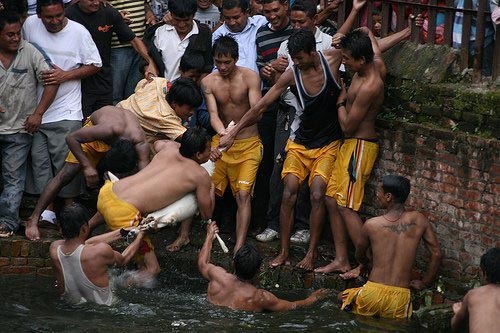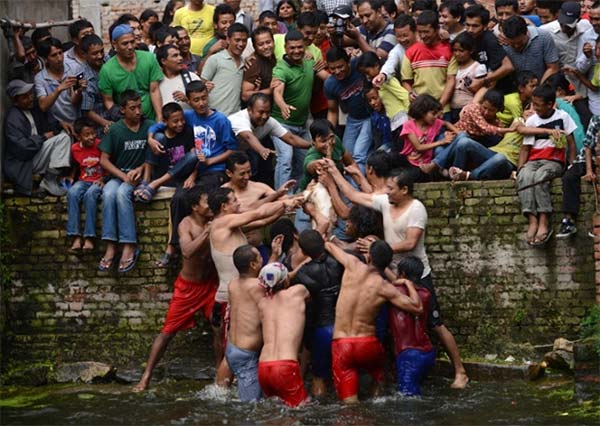 via: wallstreetjournal : theguardian
More Stuff For Your Inspiration:
Related posts