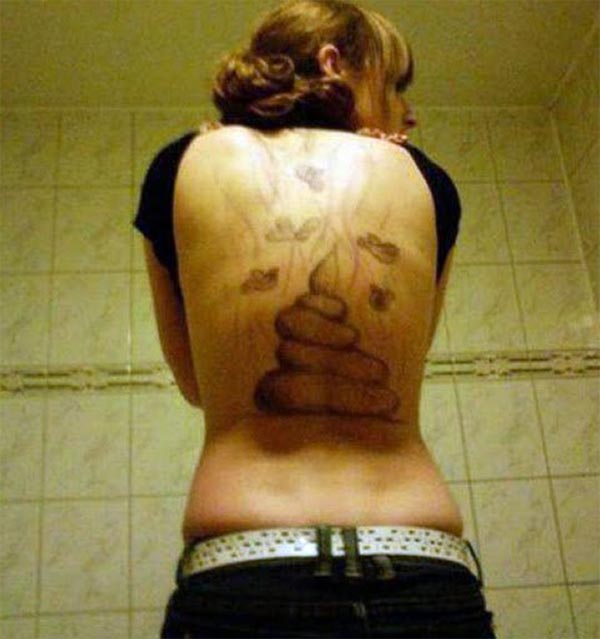 Angry ex-boyfriend from Ohio tattooed a steaming pile of excrement on his girlfriend, Rossie Brovent's back to take revenge when their love went wrong. The couple is in a court and Rossie wants £60,000 (about $100,000) in damages from Ryan Fitzjerald.
Rossie asked her boyfriend to tattoo a scene from the Narnia movie trilogy on her back and before getting inked she signed a consent stating that the tattoo was "at the artist's discretion". In response of this she said "He tricked me by drinking a bottle of cheap wine with me and doing tequila shots before I signed it and got the tattoo."
She will think thousand times before getting another tattoo ever again in her entire life.
(via: Globalgrind)
More Stuff For Your Inspiration:
Related posts