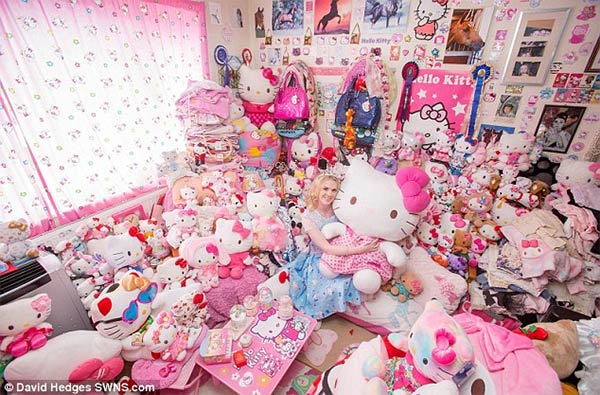 Natasha Goldsworth, 29, got hooked on the cartoon character as a teenager and has spent 15 years collecting 10,000 items. Every room of her flat is now filled with Hello-Kitty accessories including jewellery, furniture, clothing, curtains, and 4,000 cuddly toys.
Horse trainer Natasha is on the hunt for the man of her dreams, but he might be hard to locate because he would need to put up with a flat crammed with £50,000 worth of 'Hello Kitty' collectibles. Her "Kitty Kingdom" is a massive turn-off to men – but Natasha is happy to give them the push if they don't accept her obsession. She said, "Boyfriends in the past have tried to make me give her up, so I got rid of them. It's part of who I am and I'm not changing for anybody."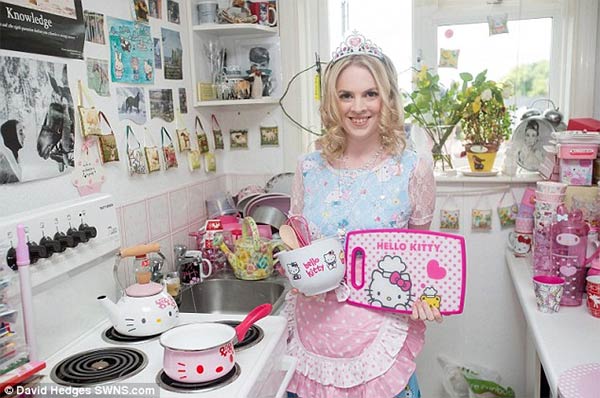 Natasha's obsession began in 2000 when a Japanese school friend gave her a little Hello Kitty notebook as a gift. She fell in love with the cute little cat and started buying bigger items like curtains, lunch boxes, a gum ball machine and a even a themed Christmas tree.
In 2004, aged 19, Natasha moved her and her kitties into a cramped one-bedroom flat in Exeter, Devon. Since then she has packed every room to the brim with everything from kitchenware to clothes.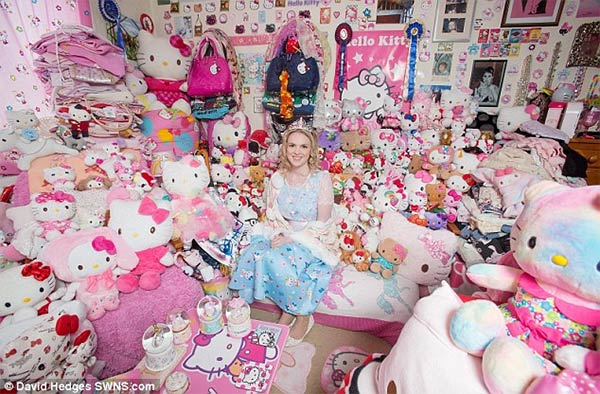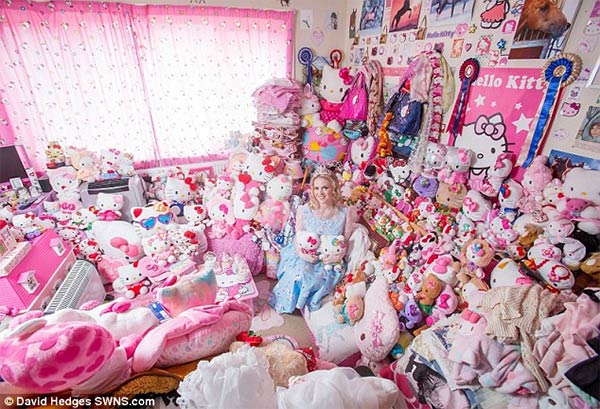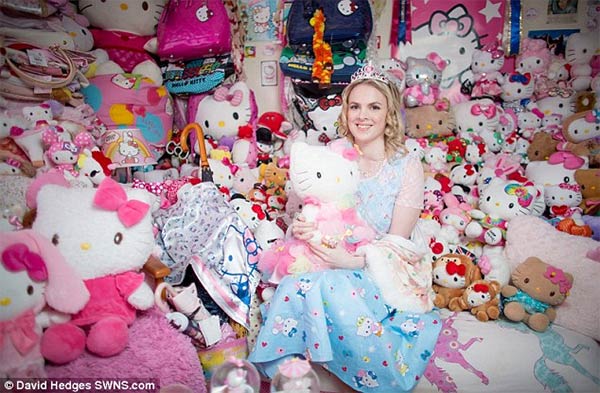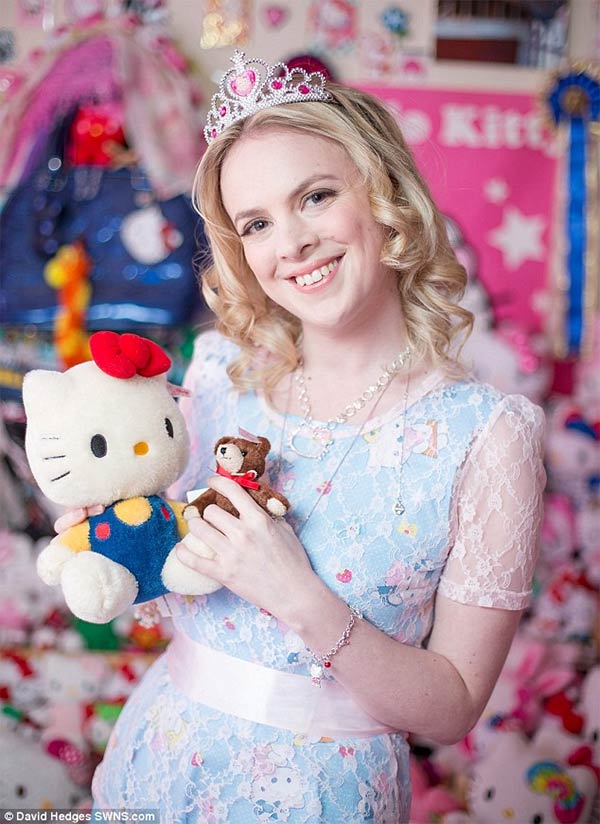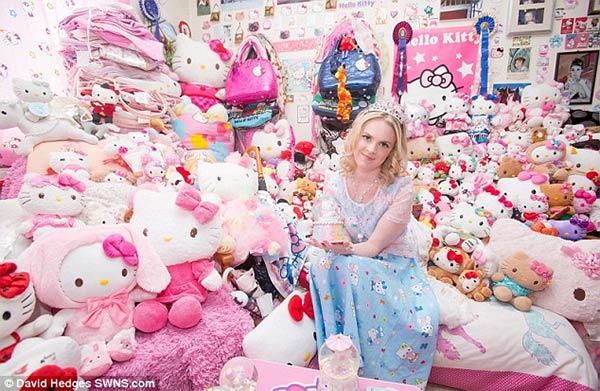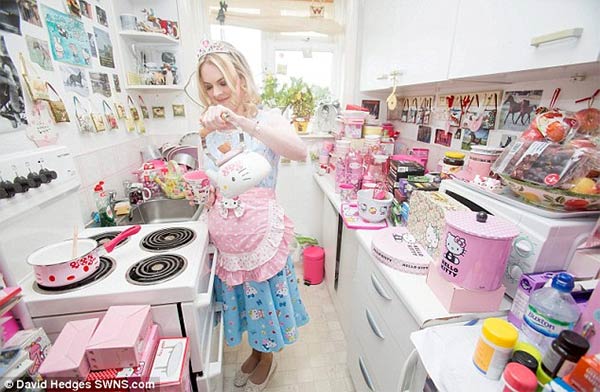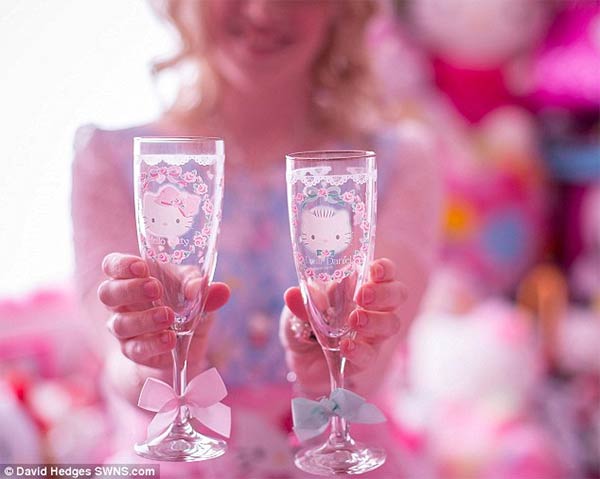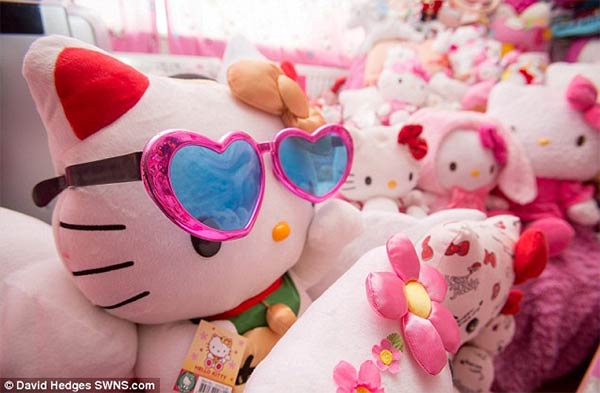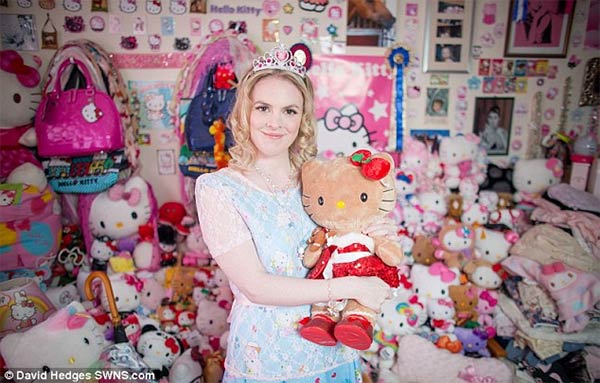 via: dailymail
More Stuff For Your Inspiration:
Related posts