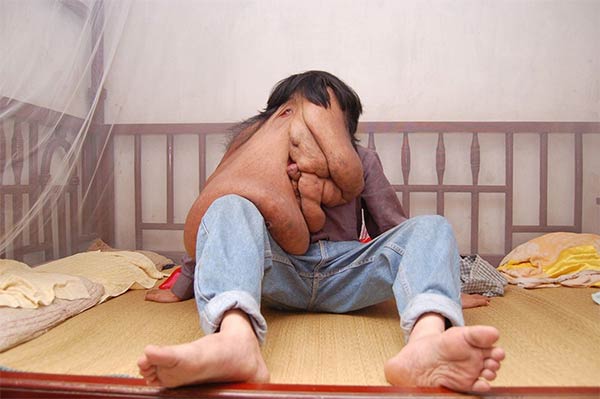 Huang Chuncai is a Chinese man who became notable for being "China's Elephant Man". He is suffering from an extreme case of neurofibromatosis, which caused such large tumors on his face that they had completely distorted his features. He had a 25kg facial tumor that hung down to his waist. In a series of four life-saving operations he has had 21kg of the mammoth tumor removed – and can finally lead a normal life.
Huang was left untreated for 30 years as his parents could not afford medical treatment and he grew to just 4 foot in height as the pressure of the 25kg tumor on his spine stunted his growth and gave him a hunchback.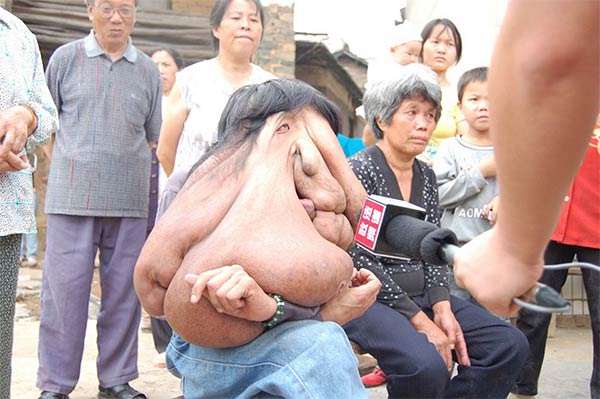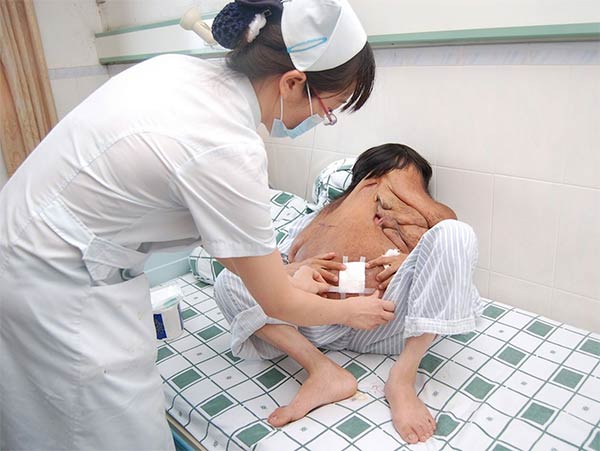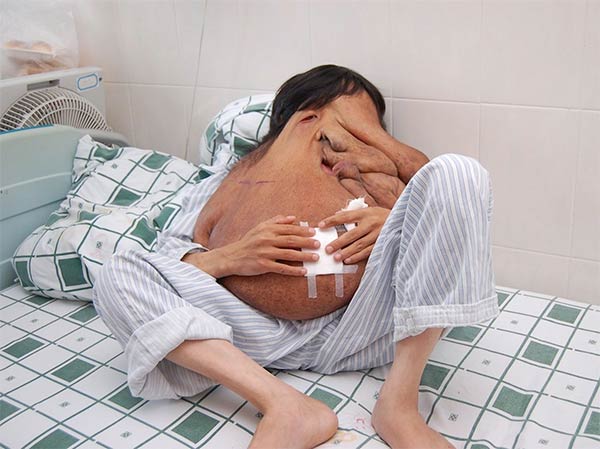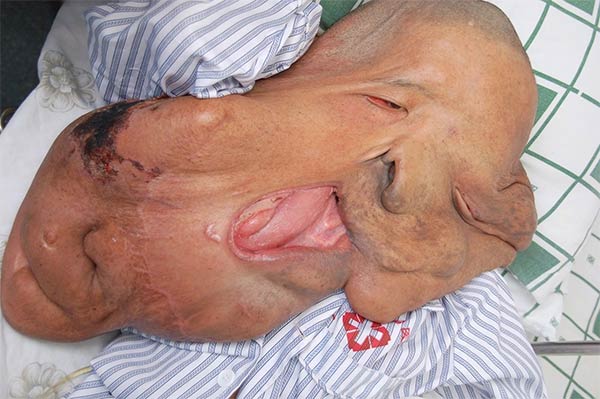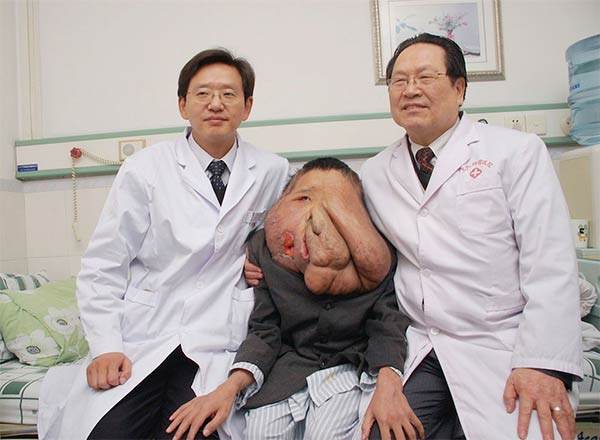 My tumor was enormous and heavy, I had to hold it while I was walking around. I feel really good, my face feels better, much lighter and its easier to eat. I hope I can do some work and earn some money. I will be helping to run our local shop. I don't look as scary as before now my tumor is much smaller.
When his parents were offered money to send him to a circus freak-show, Huang was so humiliated he considered suicide. In 2007 media coverage raised awareness of Huang's plight and he was offered major facial surgery by the Chinese Government.
via: huffingtonpost
More Stuff For Your Inspiration:
Related posts