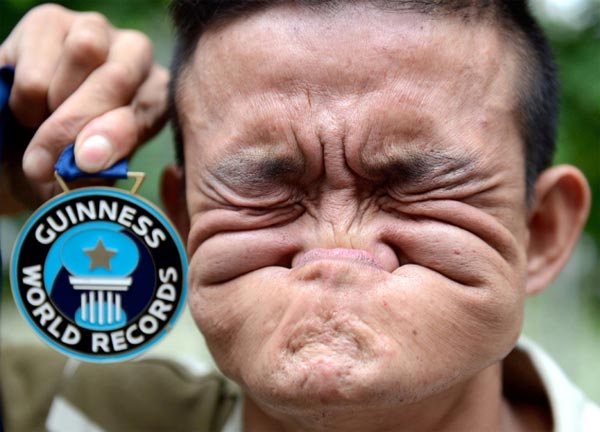 Chinese performer Tang Shuquan shows his Guiness World Records medal.
43-year-old Tang Shuquan from China has won $10,000 for having world's ugliest face, making the place in Guinness World Record. He has spent seven years perfecting his "gurn" — the craft of distorting one's face as much as humanly possible.
Now Shuquan has put the call out to any fellow gurners, offering a $15,000 reward to anyone who can twist, turn or screw their face up more than him.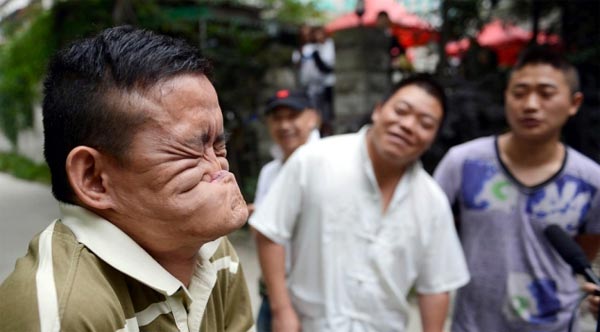 It's one way to check if your breath is fresh.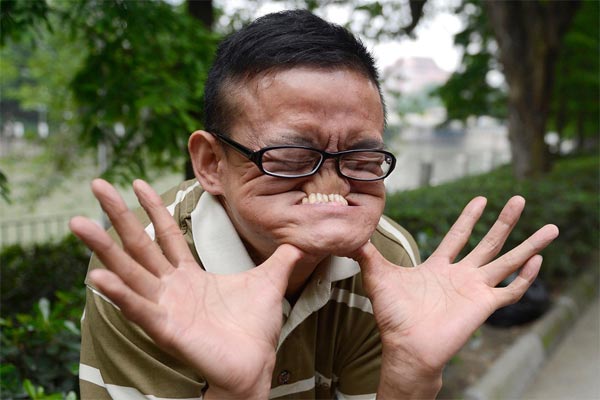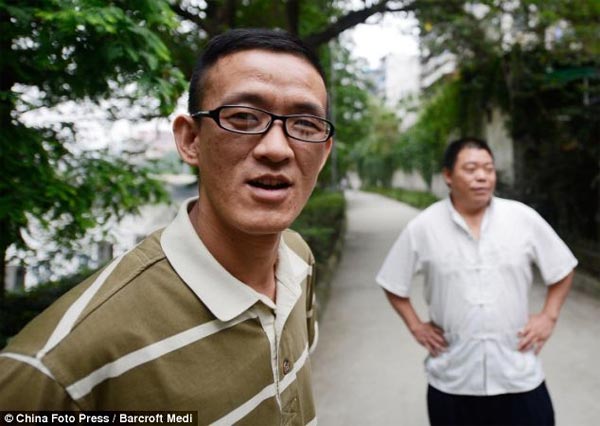 Tang Shuquan when he's not gurning. He looks fairly normal, doesn't he?
(via: Nydailynews)
More Stuff For Your Inspiration:
Related posts