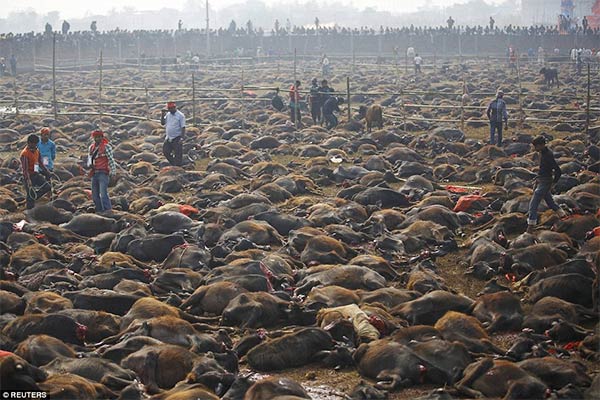 Gadhimai festival is a two-day religious festival in Nepal wherein more than 250,000 animals are sacrificed to appease a Hindu goddess. This festival is held every five years at the temple of Gadhimai, the goddess of power, in Bariyarpur, Nepal, near the Indian border.
Buffalo, birds and goats are sacrificed to appease Gadhimai as worshipers believe the animal sacrifice brings them luck and prosperity. The ritual began at dawn with a ceremonial 'pancha bali' or the sacrifice of five animals, comprising a rat, a goat, a rooster, a pig and a pigeon. Although cows are considered sacred by Hindu's, the thousands of animals seen slaughtered in these pictures are buffalo.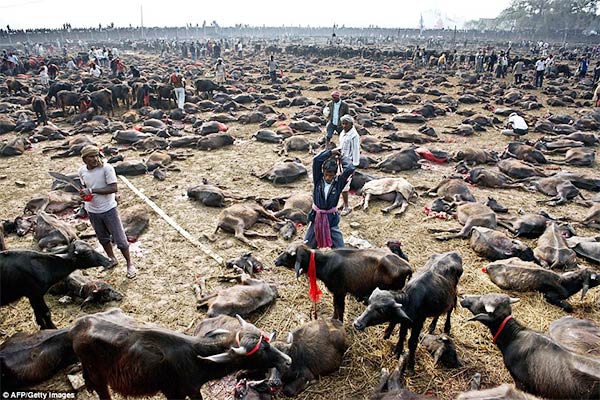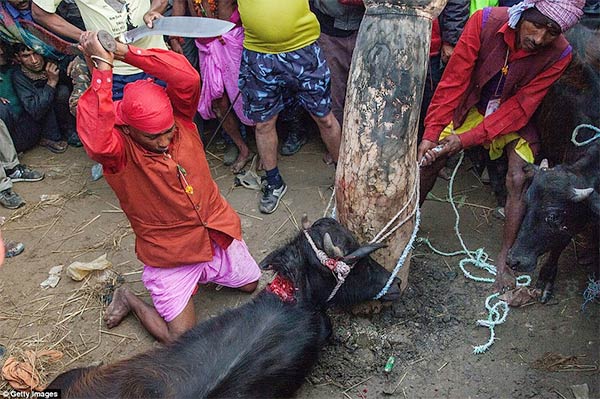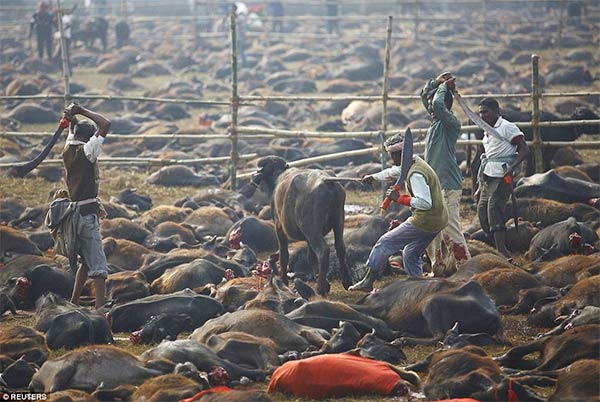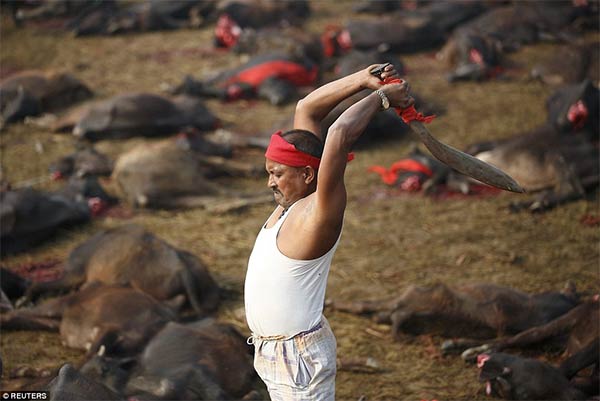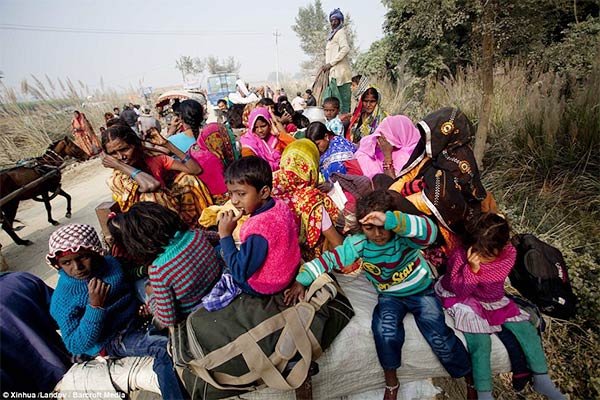 People have arrived from both sides of the Indian border to join in the celebrations in honour of the goddess Gadhimai.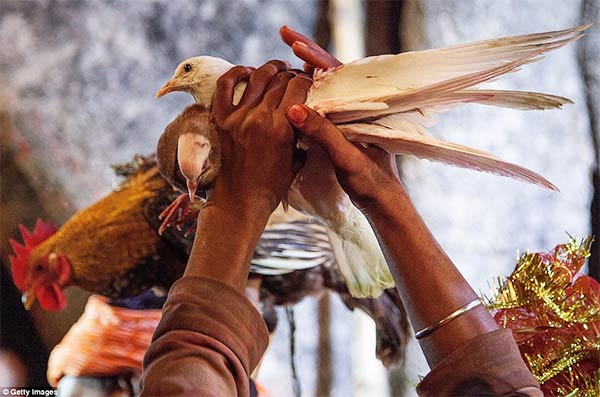 A devotee offers a pigeon to the Goddess during the celebration of the Gadhimai festival.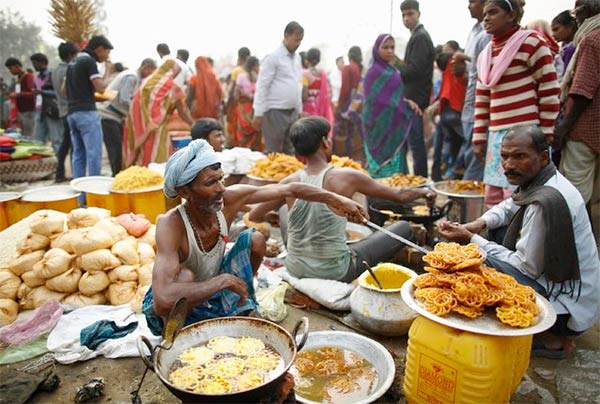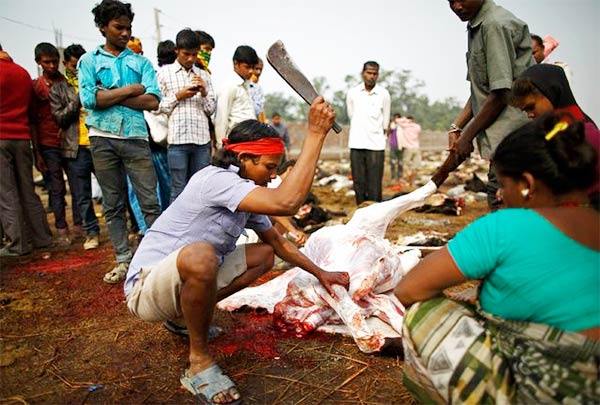 via: dailymail
More Stuff For Your Inspiration:
Related posts