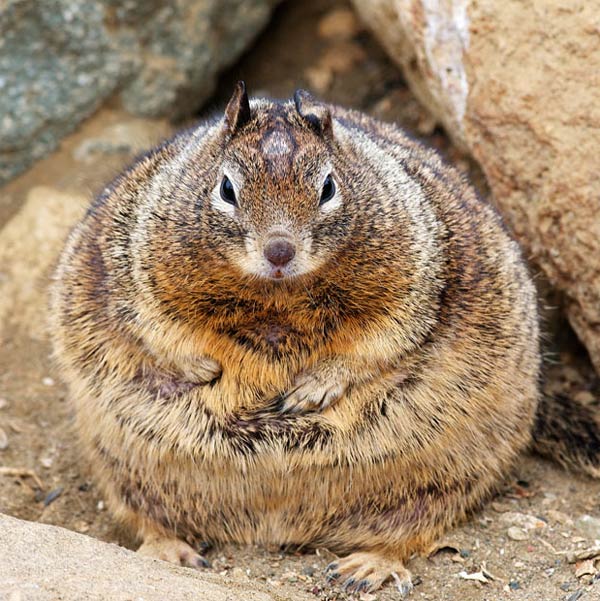 This fat California ground squirrel has ballooned to twice its size after tourists repeatedly fed it nuts in the park where she lives. Marina van der Linden photographed the chubby creature in the Morro Rock State Preserve, California.
Marina, from Los Angeles, said: "I had been in the park taking photos but couldn't get any clear pictures because it was so foggy. I got out a bag of peanuts and suddenly I saw a family of squirrels. It was hilarious because they were all quite big, but there was one that was enormous. I concentrated on it since it was the fattest of them all but it kept hiding between the rocks.
When it finally sat still out in the open for a brief period, I discovered that I was too close and I could not fit the entire squirrel in the camera's viewfinder. It was so big that I had to walk backwards in order to get the whole of her in frame."
More Stuff For Your Inspiration:
Related posts Instagram
Instagram did not return a 200.