The two grey squirrels are lured by placing peanuts and peanut butter among toys in garden and then retired postwoman Kathy Pryun captures funny photos in various scenes like playing the piano, singing, pushing a wheelchair and playing on a skateboard.

I Did It…

Peanuts… Lots & Lots of Peanuts

Its So Hot In Florida

"My sweet — I will speed away from here. This is a bad stretch of road I think needs repaving or ….."

Everyone wants a peanut butter milkshake….

Great on turns

Pool Shooting – Cleared The Table

Trying to loose that extra 3 ounces

Introducing Fig 'Nutty' Newton – maybe the next American Idol…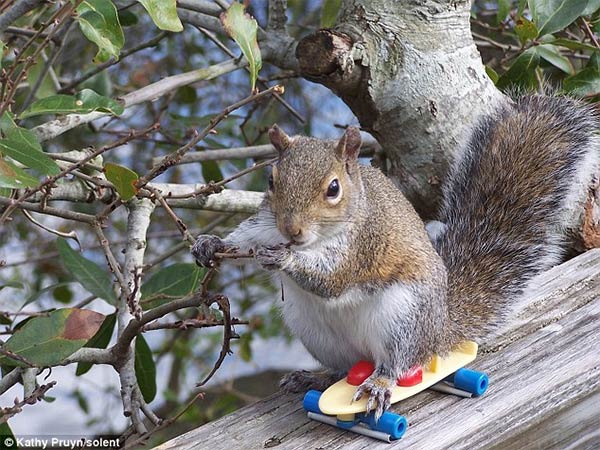 Summer Fun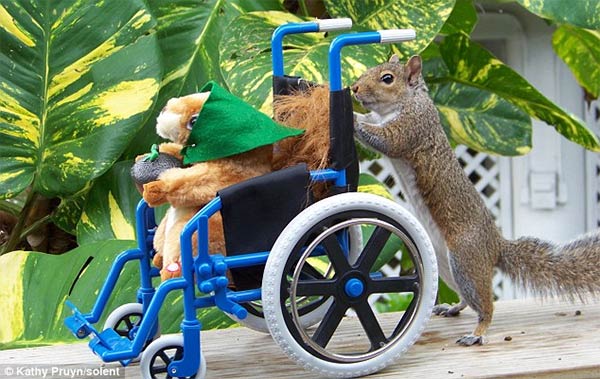 "Hey Mom, remember climbing that tree over there?"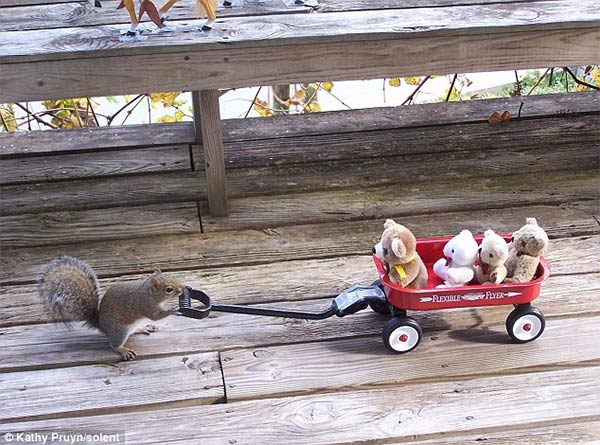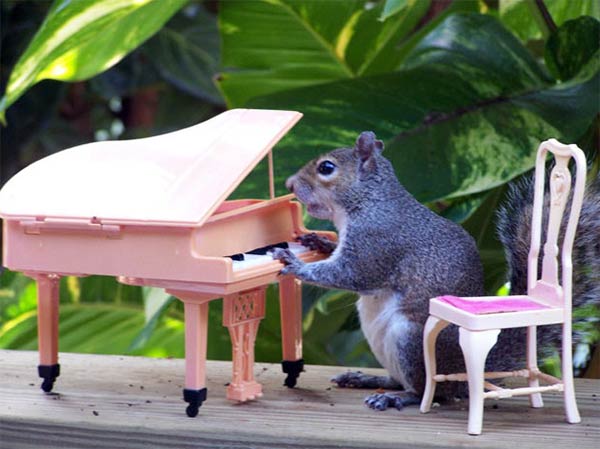 More Stuff For Your Inspiration:
Related posts