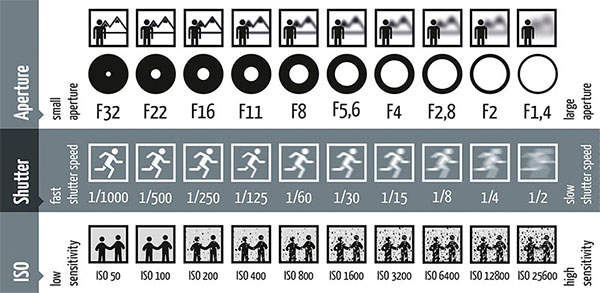 This simple guide will definitely help beginner photographers in understanding the different settings that you can toggle on your DSLR camera. It's a simple look at how the "exposure triangle" – aperture, shutter speed.
This helpful exposure chart created by Daniel Peters of Photoblog Hamburg shows you exactly what happens when you tweak your camera's settings. It's not a complete picture, of course (for example, it doesn't say why you'd ever choose a higher ISO versus a lower one), but it could be a nice illustrated reference for those just starting out in photography.
via: petapixel
More Stuff For Your Inspiration:
Related posts Instagram
Instagram did not return a 200.