Creative couple of photographer Patrice Laroche and his wife demonstrates "How To Make a Baby" by dressing up in the same clothing and taking photos in the exact same location during the nine month pregnancy.
The loving husband can be seen in the photos pumping his wife's belly until it's just big enough to explode. As she goes BANG the next thing we see is baby, named Justine, in daddy's safe hands.
The amazing photo series will definitely help the kids explaining how babies are made.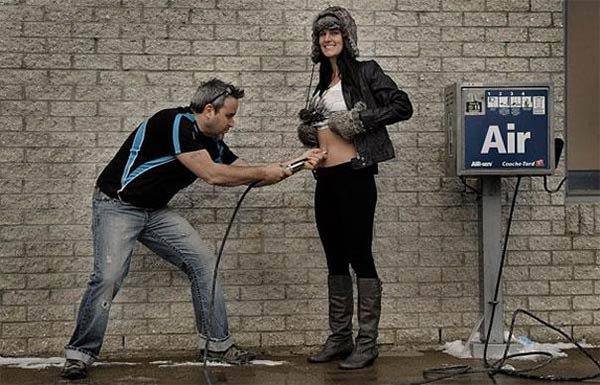 Plug an air pump into the obvious spot, her belly button.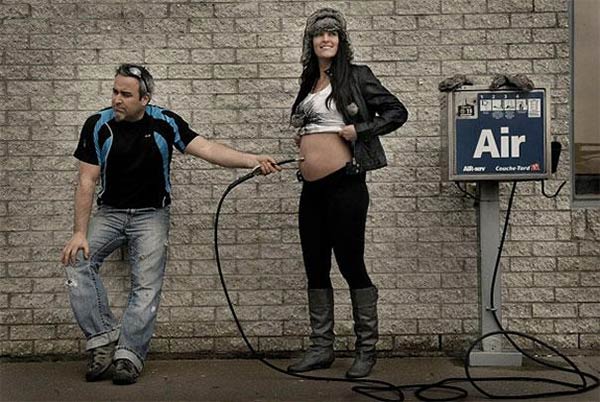 Switch on the power and let the hot air work the magic.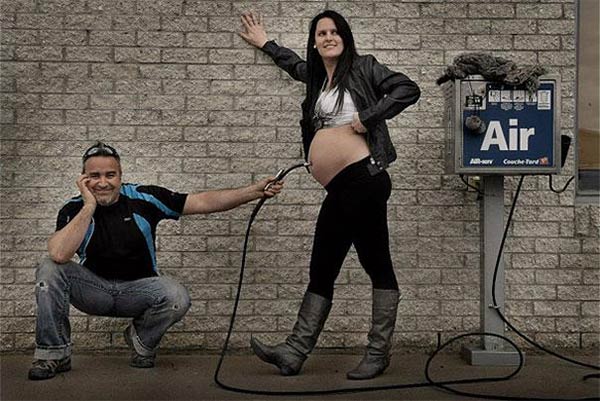 Warning: She gets hot as the job progresses.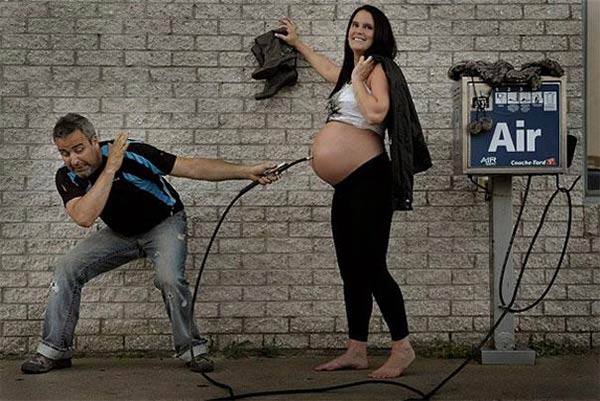 It takes some perseverance, keep pumping… until…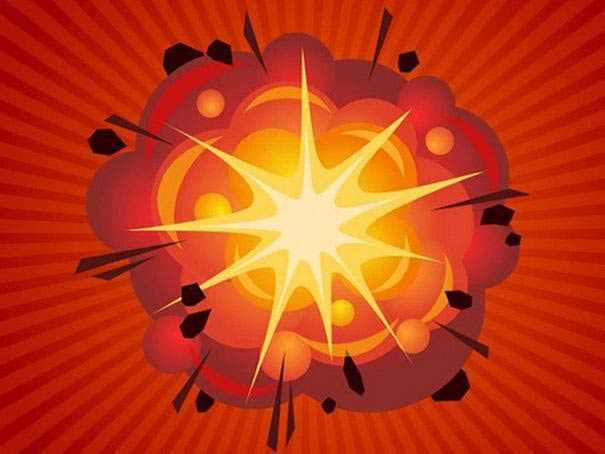 …she goes BANG!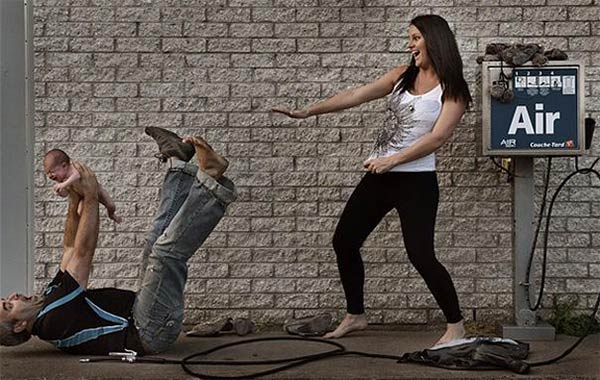 Dad may need some soccer goalkeeeper's skills at this point, for the baby literally comes to the world with a bang.
More Stuff For Your Inspiration:
Related posts