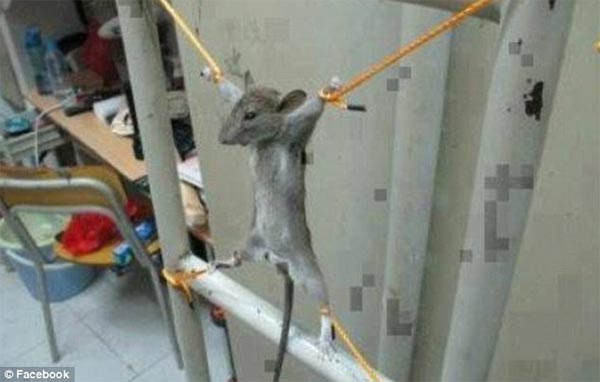 A Palestinian man punished a mouse by suspending him by its legs with rope from a ladder because according to the man the mouse ate his wages worth 200 Israeli Shekels (around £35) that were in the closet. The picture, posted by a Facebook user from Gaza, shows the horrible act of animal cruelty.

via: dailymail
More Stuff For Your Inspiration:
Related posts Instagram
Instagram did not return a 200.