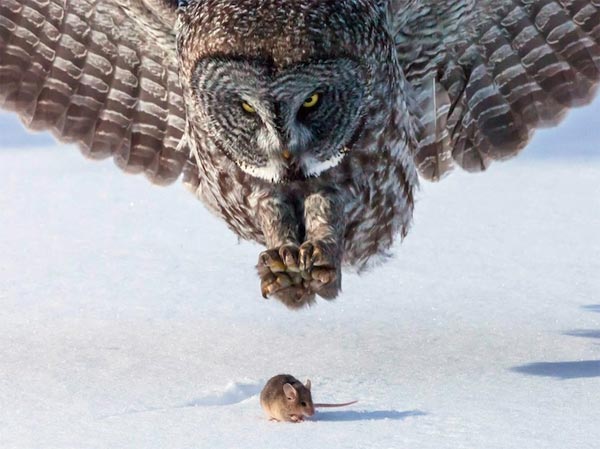 Let's take a look at the incredible photos taken at just the right moment of animals hunting for food. In jungle only the quick, clever and always alert animals can survive.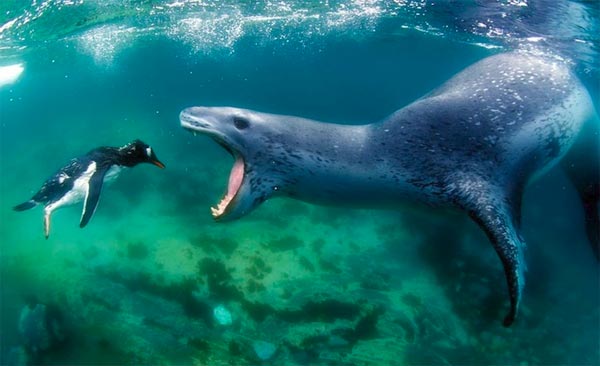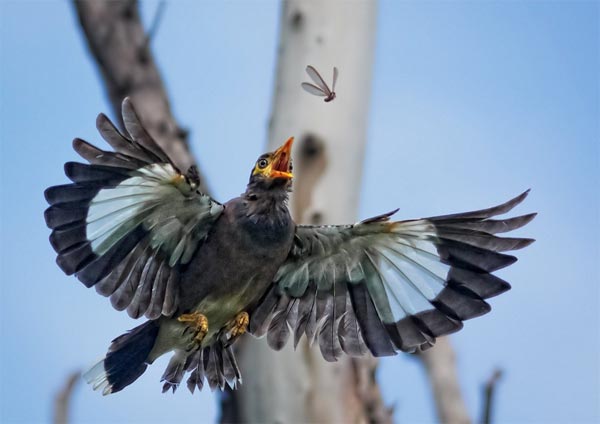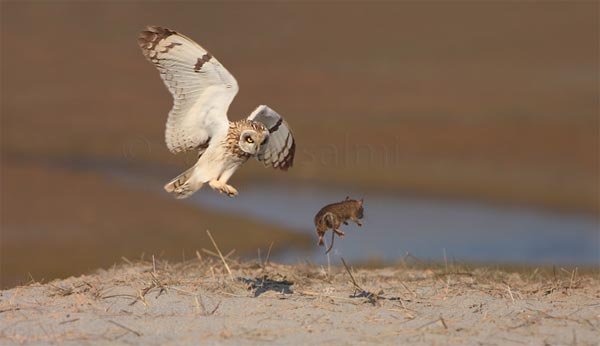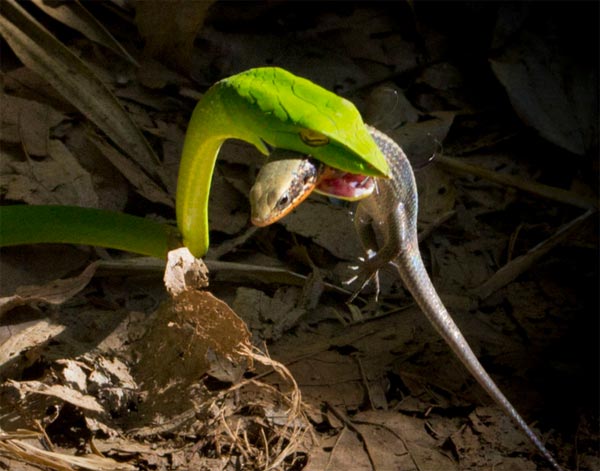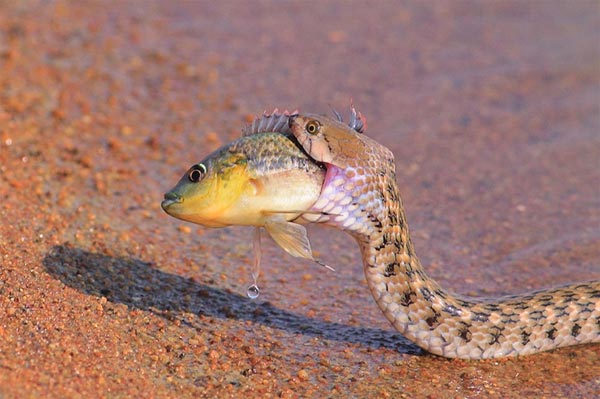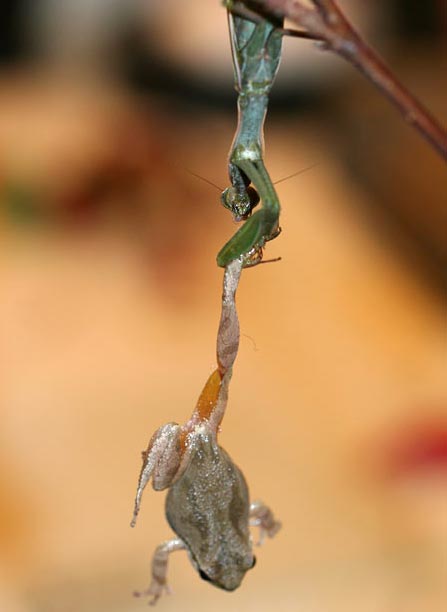 A hungry praying mantis pounces on a tree frog. But the tiny frog managed to leap to safety – even though the mantis had started eating its leg.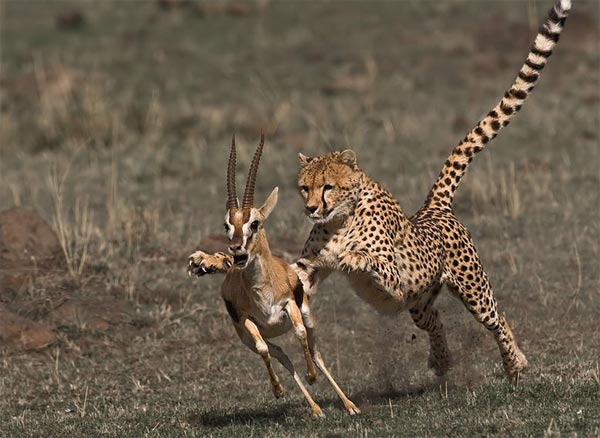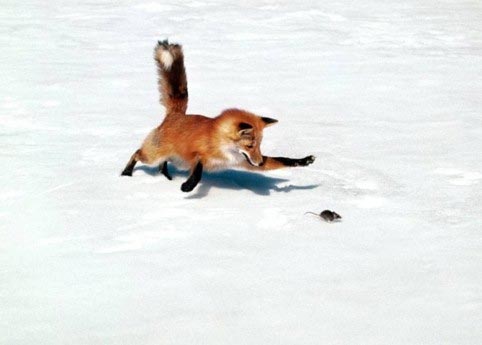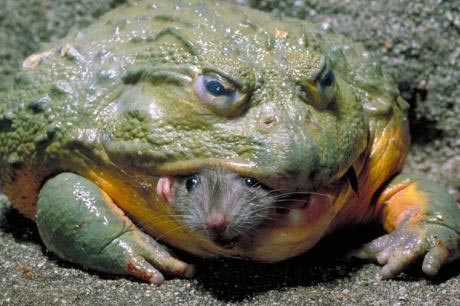 A mouse looks out from the jaws of a huge voracious African bullfrog.
More Stuff For Your Inspiration:
Related posts