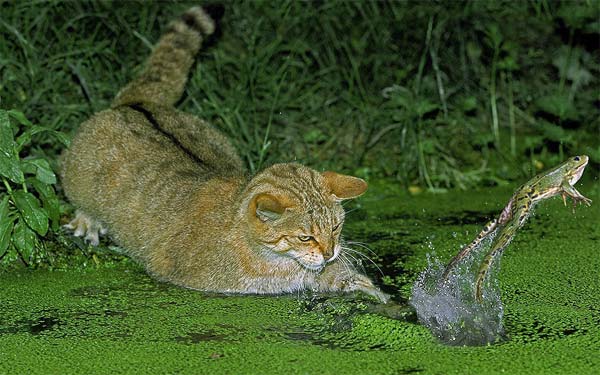 A wildcat approaches a pond to try and catch a frog for lunch – but is out of luck as it hops away in the nick of time. The picture was taken at a pond in Orbec in Normandy, France, by photographer Gerard Lacz, 65.
Another frog was not so lucky, see this Closeup: Kingfisher Caught Frog In Its Peak
Picture: Gerard Lacz/Arco/Solent News & Photo Agency
More Stuff For Your Inspiration:
Related posts Instagram
Instagram did not return a 200.