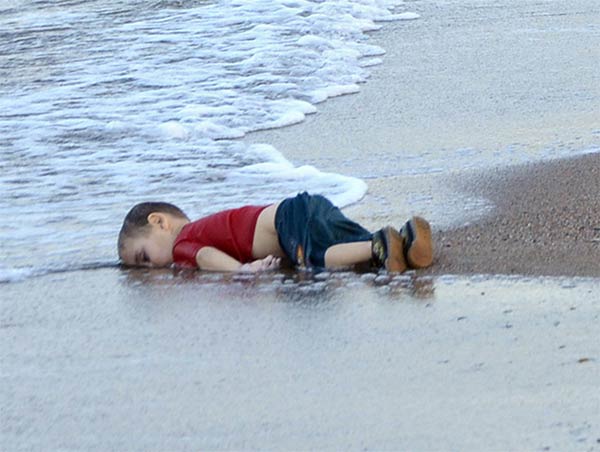 The world shows its grief and anger over the death of tragic Syrian boy Aylan Kurdi who died off Turkish coast. In harrowing photos that shocked the world, 3-years-old Aylan Kurdi, was seen face down in the sand of Turkey's Bodrum beach after he drowned alongside his mother Rehan, 35, and brother Galip, five.
The desperate family – who fled the ISIS-besieged Syrian city of Kobane – were on an overcrowded dinghy bound for the Greek island of Kos when it capsized. The boys' father Abdullah survived.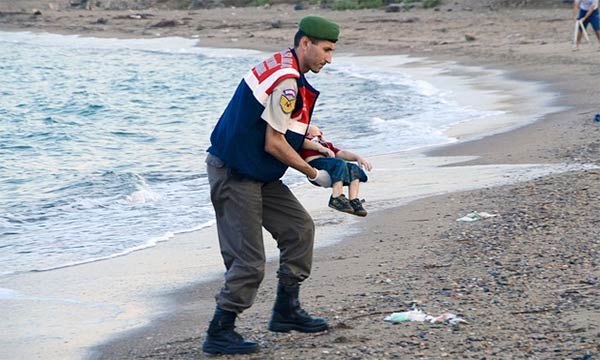 A Turkish border guard carries the body of Syrian todder Aylan Kurdi.
Reacting to the tragedy, social media users have created moving and poignant artworks based around the photographs of Aylan's tiny body – with many portraying the tragic little boy as an angel.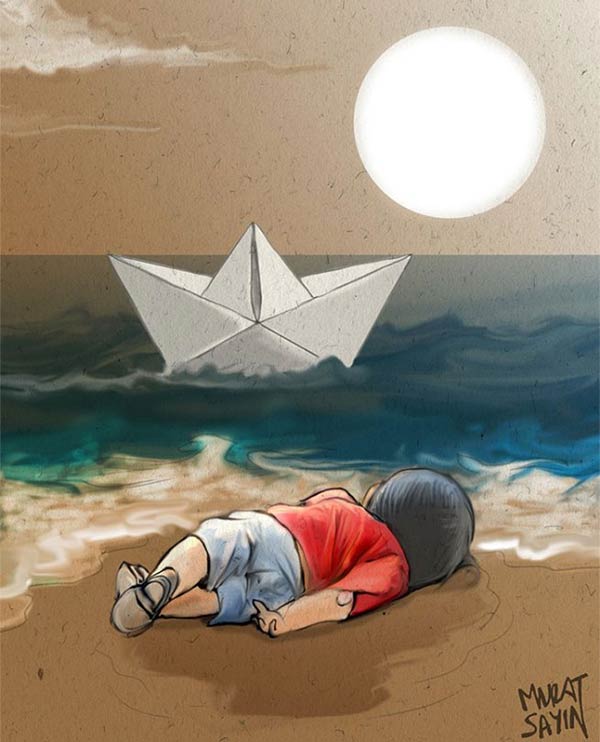 source: Murat Sayin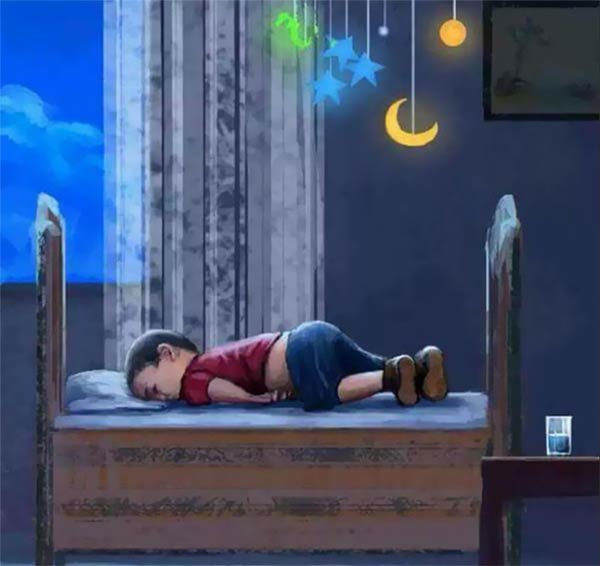 source: Steve Dennis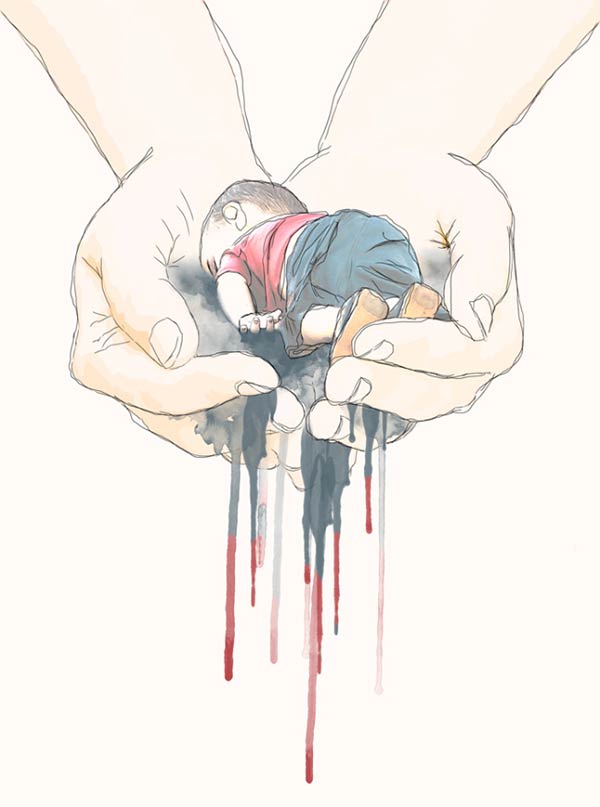 source: Helen Savva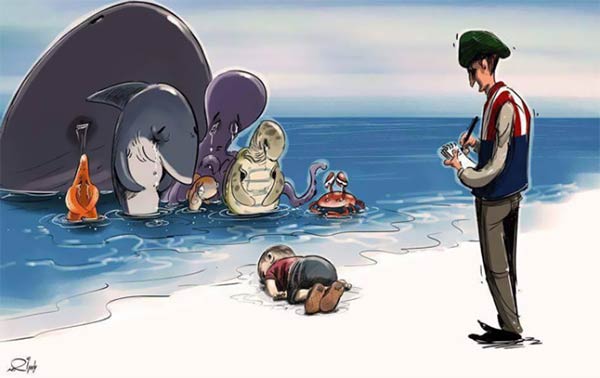 source: Azzam Daaboul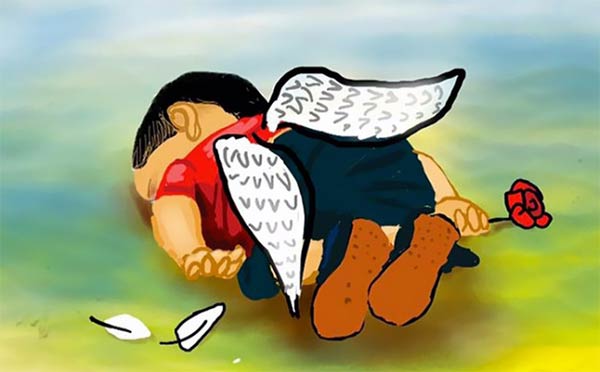 source: Islam Jawish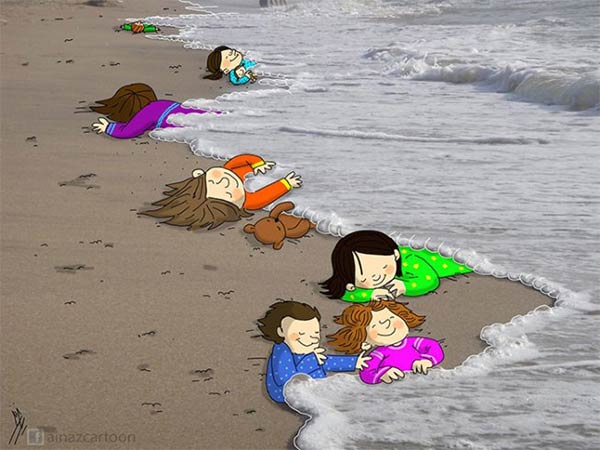 source: Mahnaz Yazdani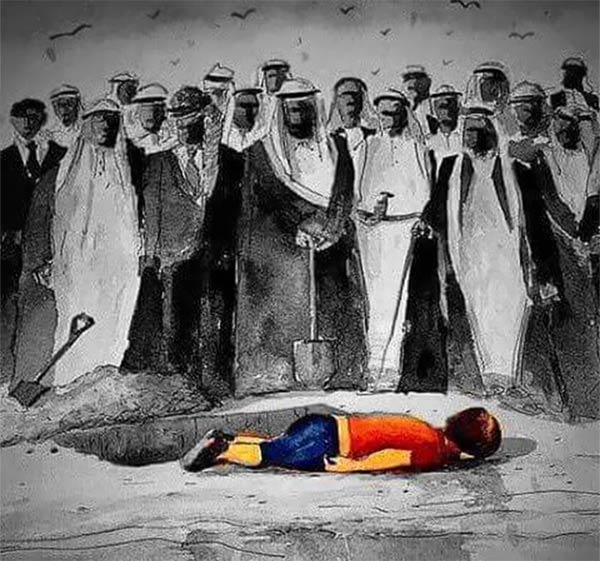 source: Umm Talha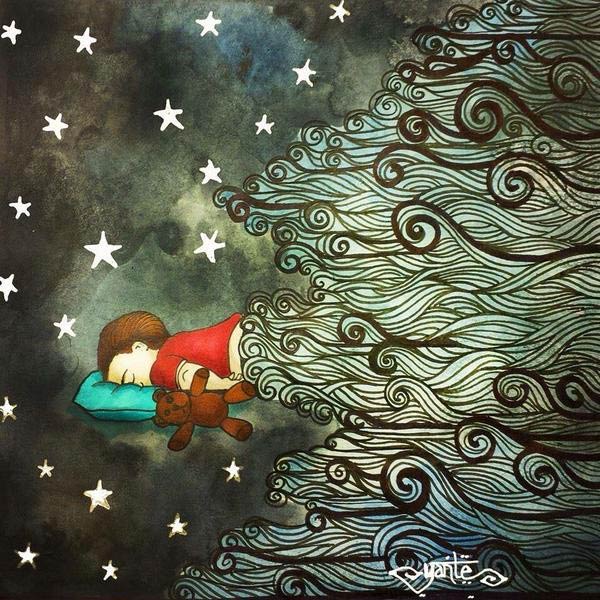 source: Unknown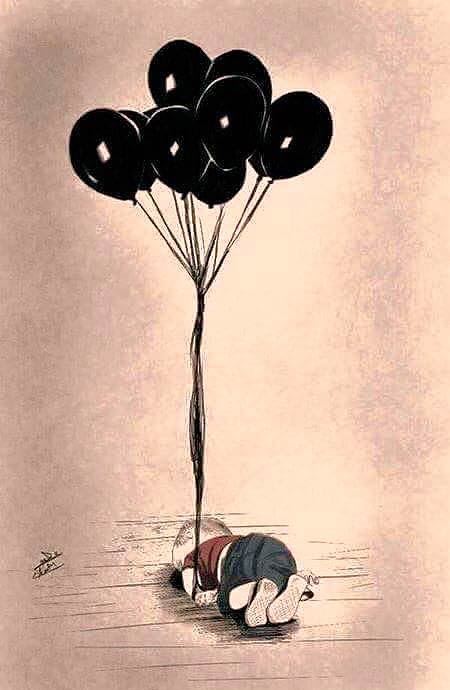 source: Joyce Karam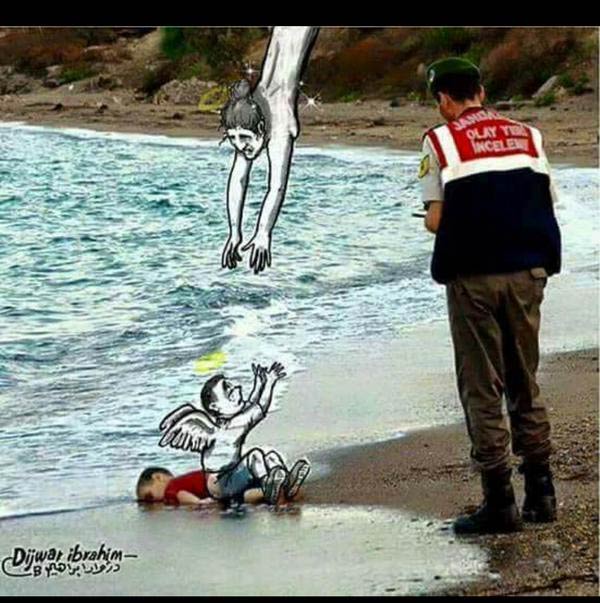 source: Hope Sarout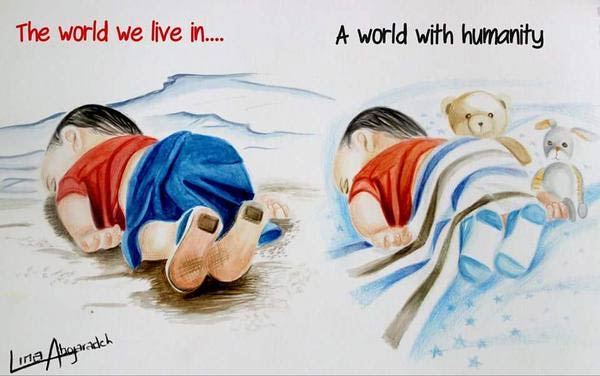 source: Patiala Peg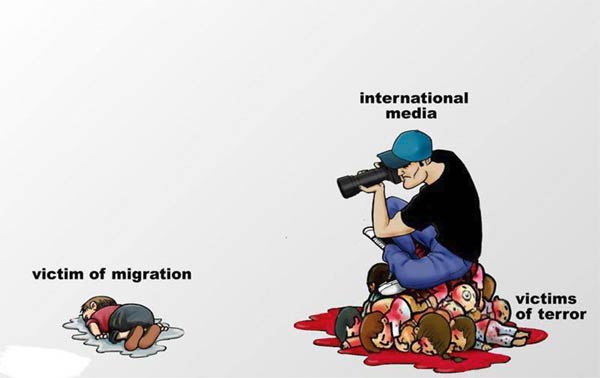 source: Petros AMDG

Last picture of toddler taking nap on Turkish beach before he drowned in his father's arms. He had been 'happy' and 'so excited' about prospect of going to Europe. But hours later he perished in choppy seas with his brother and mother.
More Stuff For Your Inspiration:
Related posts