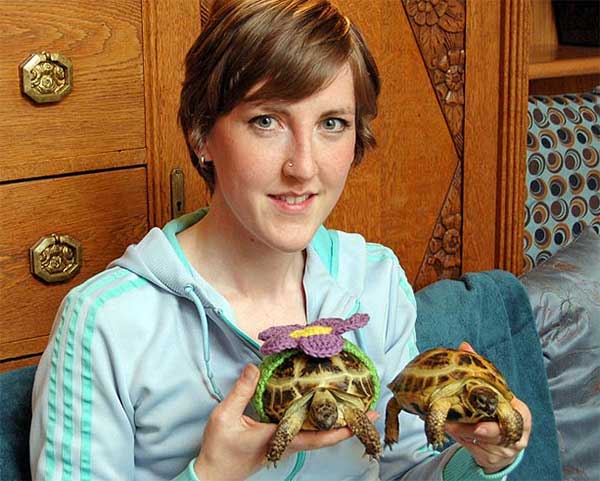 Tortoise-lover Katie Bradley, from Vancouver, USA crochets the outfits for tortoises. She started crocheting tortoise outfits as a family joke for her seven pet tortoises but soon after posting the pictures of the cosy outfits on her tortoise blog, she was flooded with requests to make coats for tortoises around the globe.
"I decided to take it a step further, and crocheted a few little cosies in simple designs, tried them on my tortoises, and took pictures. I posted pictures on my tortoise blog and shared them on one of the tortoise forums, and very quickly, they became popular."
"I started getting requests to make them to sell, so I listed some in my tortoise-themed Etsy shop. They started selling as fast as I could make them, so I just kept making more."
You can shop these woolen outfits from this Etsy Shop.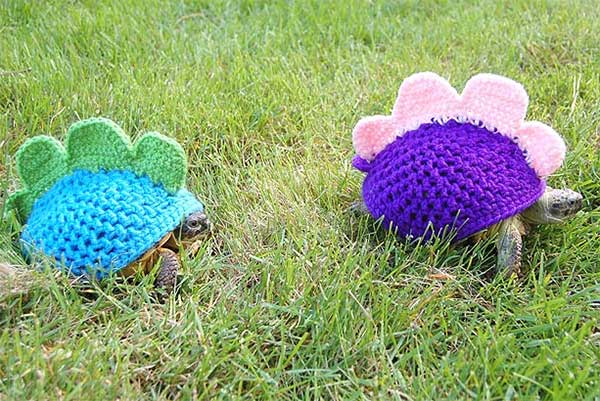 Tortoises as extinct dinosaurs
"I enjoy coming up with different designs, and have a few more up my sleeve that I haven't started making yet. I found that they were really handy for spotting the tortoises quickly when I had let them out in the garden — I can see where they are immediately."
The tortoises can be dressed up as sharks, pumpkins, flowers or dinosaurs. The cosies also come with pretty patterns.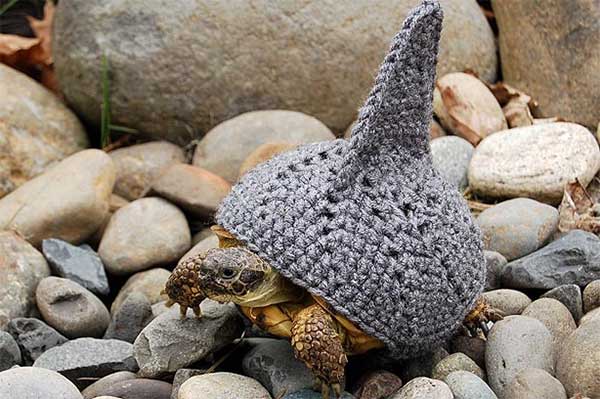 Shark … tortoise disguised as ocean predator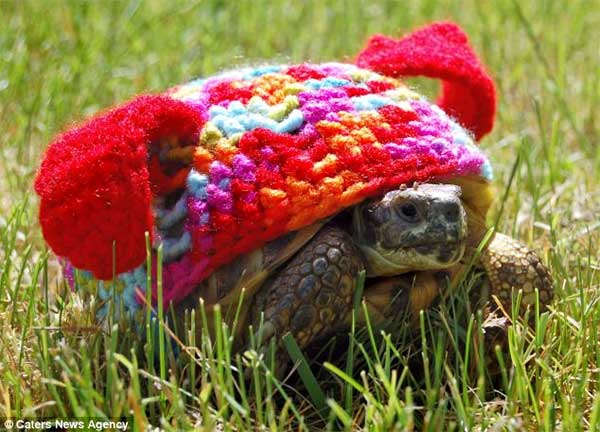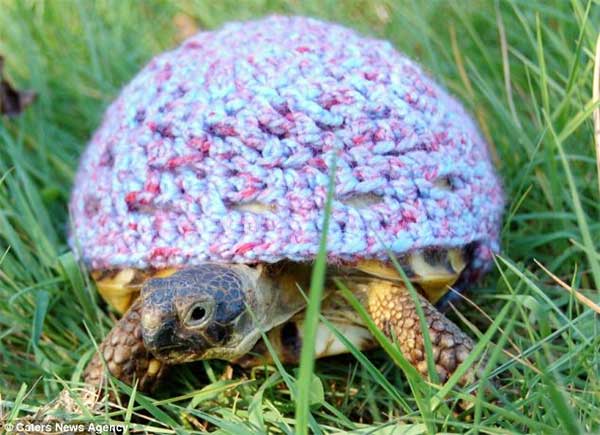 Source: Dailymail ~ Photos: Caters
More Stuff For Your Inspiration:
Related posts