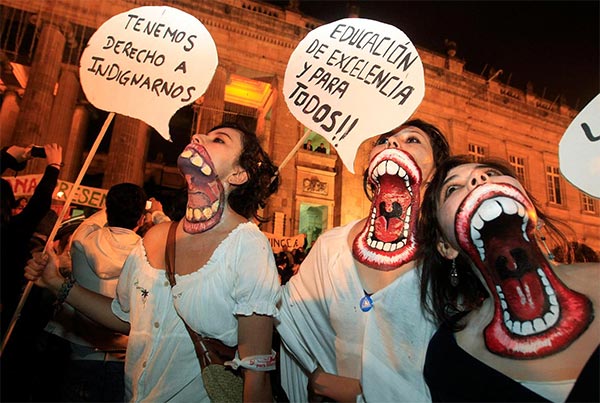 University students with their necks painted protest at Bolivar square in Bogota, Colombia, Thursday Nov. 3, 2011. Their signs read in Spanish "We have the right to be outraged," left, and "Excellent education and for all!!" Students are protesting education reforms planned by the government that propose private funding for public institutions.
More Stuff For Your Inspiration:
Related posts Instagram
Instagram did not return a 200.