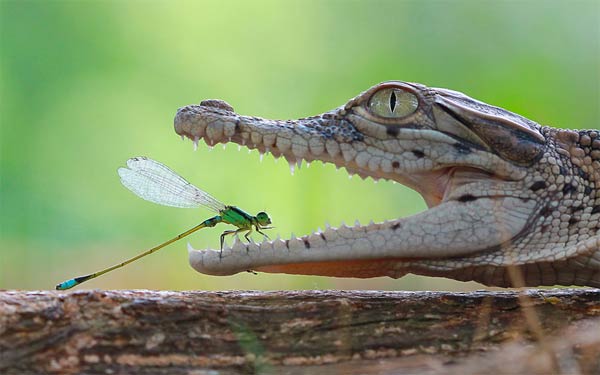 A green damselfly decides to rest on a rather dangerous perch – a young crocodile's open jaw. The female crocodile was sunning itself when a brave insect decided to land on the reptile's head before moving down to its snout.
Graphic designer Kurit Afsheen spotted the crocodile lying on a log in Tanjung Pasir, Indonesia. Dailymail reports, "The damselfly spent less than that inside the crocodile's mouth – I don't think the crocodile noticed, or cared, as she didn't do anything.
She didn't try and eat it by snapping her jaws shut or shake her head to get the annoying insect out."
h/t: Telegraph
More Stuff For Your Inspiration:
Related posts Instagram
Instagram did not return a 200.